Apple is looking to expand Siri's conversational skills and features according to a new job posting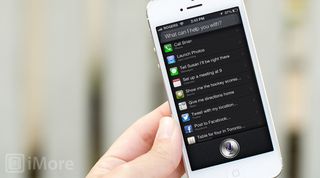 Apple is seeking some fresh blood to help improve Siri. A job advertisement appeared on the business orientated social networking site LinkedIn yesterday seeking an individual who can help evolve and enrich Siri, Apple's personal digital assistant.
Siri has been a huge success since its launch alongside the iPhone 4S; however there is still room for a lot of improvements. It is far too common for Siri to not understand what you have said or just not respond at all and that leads to a frustrating user experience. Siri has a huge future, there is no doubt about that but it needs to improve dramatically. It is good to see that Apple is looking for creative people to help steer Siri in the right direction. If you fancy applying for the position you can find all the information at Linkedin.
Source: Linkedin (opens in new tab)
UK editor at iMore, mobile technology lover and air conditioning design engineer.
Yeah old Siri could use a personality upgrade.

Better name and a damn hearing aide is what she needs. I was looking for a bank yesterday and found it without Siri. For fun I asked for the bank again while I was in the drive thru land and Siri said the closest bank was over 2 miles away. After that I also realized Siri needs a stronger back bone. She gets offended very easily.

I asked Siri over and over to try and find a Jamba Juice near my home, but every single time she was telling me that the closest one was 8 miles in the opposite direction I was driving. I tried multiple variations but couldn't get it to work. I gave up on Siri a long time ago to do anything but set timers for me so i know when my laundry will be done. It's been worthless for me from the get-go.
Thank you for signing up to iMore. You will receive a verification email shortly.
There was a problem. Please refresh the page and try again.