Apple posts "See how Siri works" video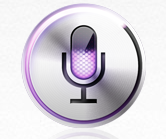 Apple has posted a video guide to its just announced Siri service. It starts with a jogger using a wired headset to ask Siri to read his messages. He then he dictates a reply all without breaking stride. He then asks Siri to start to play his running mix to continue his run! If Siri works this well, it is going to be a really compelling feature on the iPhone 4S.
UK editor at iMore, mobile technology lover and air conditioning design engineer.
Is Siri going to available for iPad 2?

This is what I'd love to know... bought an iPad2 for my parents last week, this would just be awesome for them.

Just watched it and if it works as shown it may be a great thing, would prefer it on an iPhone 5 though.

Why? If Apple released the iPhone 4S and called it the iPhone 5 would that magically make you happy?

not enough to warrant buying a new phone.

This looks like one of those things looks nice to have but will rarely get used

If you can reply to e-mails and texts without going through an app like dragon dictation I am all over it. With Dragon you still need to copy and paste, that is after you edited all the mistakes it made.

I use something similar on Android when I'm out biking. It's one of the features I've been very interested in seen where Apple can take it. From the video, there seems to be a few things that are "better" with Siri. I'll be looking deeper to see if it works over bluetooth and what accessories will support it.
Will I make "heavy use of it"? Meh...all I can say is that I use it a lot for very specific situations and I'd love to see the tech get better and better.

jailbreak will bring it to the iphone 4 and ipad 2 for sure...apple always love to hold back on features to make it exclusive...

Siri needs nearly a gig of ram. If jailbreak devs can get it to run with 512mb, I'll definitely try it but im not expecting much on iPhone 4. :/

scaled down versions works now on the i4. I use Siri to update tweets by voice command.

This.
Siri already works with the iPhone4, now it just needs to be integrated...which seems more like an iOS feature more than an iPhone4S feature.

well i had the original SIRI app on my iphone 3g! it worked well there! and if it is available on jailbreak i will be all over it

Silly question but is Siri exclusive to the 4S?

have to admit if it works like that in your natural voice and dont have to alter your voice in anyway then thats awesome but still is not worth it for me to upgrade my ip4 and alsp am sure google voice on my gs2 works nicely already am sure will be upgraded to work similarly to siri very soon

So this it's why Stevie wonder gave thanks

um why did my siri app stop working and why is it gone from the app store now?

So, the big question - Is it exclusively for the 4S?
I'm hoping it will at least work for my 4.

Having watched the live streaming and read about every available post-announcement site, I'm sorry the answer is 4s and, obviously, above. Sorry for you, sorry for me, sorry for the hopes that went crashing!

Is exclusively for iPhone 4S. Won't run on iPhone 4.

didnt think i'd be talking to my phone, but i might if my phone strikes up the conversation first.

I'll believe it when I see it, doubt it'll be that slick

I tried (using the 2 week return policy) two different Android phones: Verizons Samsung Bionic and Sprint's Motorola Photon. Both have larger screens so I expected increase in iphone screen whether 4s or 5. Huge disappointment. Now deciding what to do in available upgrade

totally stole this from Mango....i'm just saying....

Was Mango around when Apple bought Siri?

That doesn't mean that Microsoft wasn't already developing their Voice recognition system. Was Apple buying Siri when Microsoft was developing Voice Command several years ago?

Nobody cares about junk they've never heard of. Goodbye,.

If I were switching to Sprint, I'd consider the 4S I suppose, although I'm absolutely positive someone in the jailbreak community will figure out how to enable this for previous-gen devices.

Is exclusively for iPhone 4S. Won't run on iPhone 4.

Siri, 'mistress is calling'
me: arrrrghhhh. Wife's here. Shut up.
Siri: Reply to Mistress that wife said shut up.
me: oh no......
Siri: Oops...

will Siri work on the IPAD 2

a released api would be good as well. commands like "begin audio (or video) recording", "launch _____ app", "what is this song?"

During the keynote, they were showing it responding on NASDAQ. It would have been really interesting if they had asked about the APPL stock. :)

So I had Siri, and clicked on it, it updated automatically. It said that "it" would be waiting for me on the iPhone 4s, but available for me until then. Apple let us down, and now is forcing people towards the iPhone 4S. No thanks!!! Looking more like galaxy 2 or something in the future!

So does mine, but this has some nice enhancements as well. I hope Apple and Google have an epic battle over this (improving it to one-up each other rather than the "sue-you-sue-me" thing) because we consumers will get better tech in the end.

Wow, the best feature no one will use!

So would siri pass the Turing test? I almost hope the demo is a bit optimistic.
The worrying bit is when your phone gets hired to do your job, because your communication skills are inferior to it. Consider that when you are looking for an upgrade.

And people thought that autocorrect was an embarrassing nightmare when it came to texting people.

Tell me about it. I use Windows Phone voice texting that is 95%. I was texting the wife with it and said: "I'm stuck in traffic, I will probably be home at six thirty." What was composed: "I'm stuck in traffic, I will probably be home and sexy xxx."
I swear my phone is a perv. six -> sexy I get. The only thing I can figure is thirty -> dirty -> xxx.

Ask Siri: Where is the iPhone 5?

This is very attention-grabbing, You're an excessively skilled blogger. I've joined your feed and look forward to searching for more of your wonderful post. Additionally, I have shared your web site in my social networks
Get the best of iMore in in your inbox, every day!
Thank you for signing up to iMore. You will receive a verification email shortly.
There was a problem. Please refresh the page and try again.