Apple reportedly developing in-house speech recognition solution for Siri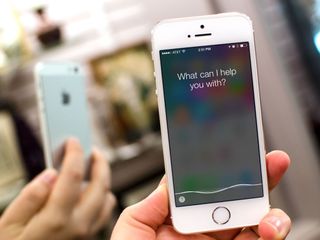 Apple may wean away from licensing Nuance's services for Siri, instead creating an in-house speech recognition solution which will be used to power the virtual assistant in the future. Apple has already hired several experts in this field, including Nuance's former vice president of research Larry Gillick, and is said to be looking for more candidates in its bid to create a team of researchers to work on technologies like speech recognition, deep learning and neural networks. According to Wired:
The move comes weeks after it was revealed by The Wall Street Journal that Samsung was possibly looking to acquire Naunce.
While an in-house speech recognition engine may power Siri in the future, the upcoming version of Siri in iOS 8 will still utilize Nuance's voice recognition engine. The iOS 8 update includes new features like hands-free voice activation, music recognition via Shazam, streaming voice recognition and more.
What features would you like to see in future versions of Siri?
The clumsiest man in tech.
hope they don't throw it out there half-baked like the maps fiasco

So no more Siri? Sent from the iMore App

Why doesn't Apple just buy Nuance themselves?

Maybe they don't want to be bought Posted via iMore App

Maybe they will. Nothing is set in stone yet.

Let's hope they also hire new voice talent. Scarlett Johansson, pls.

Douglas Rain would be cool but word is he doesn't lend out his voice anymore.

Paul Bettany-JARVIS all the way!

Deep learning and neural networks?.. Is that new or does nuance already employ these technologies? Sent from the iMore App

I would love to have it so that I could just say "Hey Siri" or something and it would just come on and ask what she could help me with. Not sure how well it would work on a bluetooth headset, since I am always using one, but it would be nice for in the car and such. The less I have to touch my phone, the better.

You can in iOS 8. Sent from the iMore App

Sounds good to me. Can't wait till it comes out. I'd beat test if I could b

Another apple maps fiasco

From what I've read you can activate Siri by voice but the phone must be plugged in. I would prefer to have it available no matter if it's plugged in or not. They could make it switchable so if your battery drain is too much you could turn that feature off. I have a Garmin gps that you can activate by saying "Voice Command" and then speak to access the features you want. It works well but Siri is capable of so much more.
Get the best of iMore in in your inbox, every day!
Thank you for signing up to iMore. You will receive a verification email shortly.
There was a problem. Please refresh the page and try again.