Best Accessories for Kodak Printomatic in 2022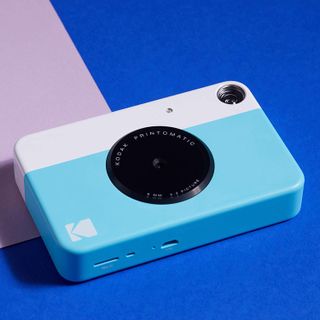 Even in a world that includes smartphone photography and crazy 50x zooms, instant print cameras as still a thing. These quirky, fun little cams have managed to carve out their little corner of the market, and new shooters continue to be drawn into the endless possibilities of returning to film. The Kodak Printomatic is one of our favorite instant cameras. If you've picked one up recently, we want to share our favorite accessories with you. Let's do this.
The best case for you is ..
Instant cameras are fun gadgets to have around, and accessories are a great way to personalize and protect your gear. The best accessories for your Kodak Printomatic are the ones you'll use. That's true for every gadget, right? One of my top picks is the LTGEM EVA Hard Case (opens in new tab). It's lightweight enough for travel while giving my camera top-notch protection against scratches, drops, and Mother Nature.
It's the paper that makes the print! We love Kodak Premium Zink Photo Paper Bundle (opens in new tab). This bundle gives you 50 sheets of high-quality paper so you can share your images with friends and family.
We love photo albums and the ability to share our pictures with those not on social media. The Kodak Photo Album (opens in new tab) holds 64 shots from your Printomatic. Get this sleek album in red, black, blue, red, or purple.
Jodi Owan works behind a keyboard and a camera. She's a freelance writer for iMore, Android Central, and Windows Central.
Get the best of iMore in in your inbox, every day!
Thank you for signing up to iMore. You will receive a verification email shortly.
There was a problem. Please refresh the page and try again.