Best Bluetooth Beanies 2022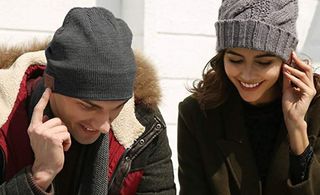 (Image credit: Amazon)
A Bluetooth beanie is a cozy and cool accessory that looks good on everyone. Thick or lightweight, these toppers are the perfect add-on to any outfit. But what sort of Bluetooth beanie are you looking for, and which one will best suit you? We present you with the best Bluetooth beanies around.
Which Bluetooth beanie best suits you?
Bluetooth beanies are not the most well-known accessories when it comes to listening to music or chatting. However, the benefits are hard to ignore or dismiss. Listening to music continuously and being able to talk to people without needing to hold your phone to your ear? That's pretty helpful.
These are the best Bluetooth beanies, but each one is different. If you're on a budget, then we recommend the Soundbot Bluetooth Beanie (opens in new tab). However, if you're willing to spend just a little more cash, as well as have the longest time of listening and talking before needing to charge the beanie, then there's no other option but the ASIILOVI Bluetooth Beanie (opens in new tab).
Get the best of iMore in in your inbox, every day!
Thank you for signing up to iMore. You will receive a verification email shortly.
There was a problem. Please refresh the page and try again.