Best fitness armbands 2022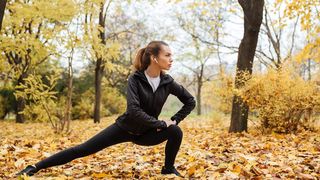 (Image credit: i2 Gear)
Keeping our phones with us at all times has become the norm, and who doesn't love listening to their favorite tunes or podcasts while working out? You can remain hands-free with this list of best fitness armbands. These bands can accommodate smaller smartphone models, all the way up to an iPhone 12 Pro Max. No matter what kind of phone you've got, we've found the perfect band for you.
Keep your smartphone secure while you sweat
Ultimately, when looking for the perfect fitness armband, the choice comes down to personal preferences and needs. We considered phone size, comfort, easy access, and storage when comprising this list of the best fitness armbands for smartphones. If you're looking for some great options for your iPod, check out best workout armbands for iPod touch 7.
We love the Tribe Armband because it comes in two sizes that accommodate all phones and lots of colors, is adjustable, water-resistant, and durable. If you're rocking a larger smartphone, check out the RevereSport or the Sporteer Velocity V8 armbands, specifically designed with larger devices in mind.
Or maybe you're looking for zippered compartments and lots of patterns? You'll love the WATACHE Sports Armband. All of these armbands have unique things to offer, so you can't go wrong with any of the items that made this cut. Happy sweating!