Best fitness trackers for decathlon training 2022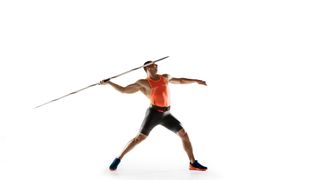 (Image credit: master1305 / Freepik)
If you're training for a decathlon, investing in a great multi-sport fitness tracker is a good idea. You can track your stats and get valuable insight into improving your performance and up your game. Decathlons consist of 10 events, including running, sprinting, long jumps, shot put, high jump, hurdles, discus, pole vault, and javelin, so choosing a fitness tracker that's excellent at multi-sport tracking is ideal. These are the best fitness trackers for decathlon training.
Up your training game
Training for a decathlon takes incredible athletic prowess and ability. We respect decathlon athletes and want to ensure they have the tools they need to get the most out of every training session. We love Polar Grit X because it features 130+ workout profiles so you can track all of your decathlon workouts and get valuable insight on how to improve your overall performance.
If you're on a tighter budget, check out Fitbit Charge 4. It has all of the features you need to track your training sessions at an affordable price.
If you're looking for comprehensive health and fitness tracking, you can't go wrong with Apple Watch Series 6 or Apple Watch SE. They'll make sure you're getting the most out of your workouts. No matter how you like to train, we've found the perfect fitness tracker for your training game in this collection.