Best fitness trackers for golf 2023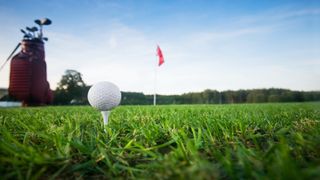 (Image credit: Bedney images )
We love researching the best fitness trackers, and owning one of the best fitness trackers for golf is a great idea for lovers of the game. These fitness trackers come with features like thousands of preloaded golf courses worldwide, virtual caddies, shot tracking, club tracking, and hazard views. They can aid your game from the moment you tee off until you play your last hole. If you're looking to golf like a pro, purchasing one of the best fitness trackers for golf is a great way to master your game.
Master your game
Why you can trust iMore Our expert reviewers spend hours testing and comparing products and services so you can choose the best for you. Find out more about how we test.
If you're looking to master your game, one of the best fitness trackers for golf is a great way to do it. The fitness trackers featured on this list come preloaded with tens of thousands of courses from all over the world and boast a wide variety of features to help you improve your game with every stroke.
We love the Garmin Approach S40 because it's an affordable, dedicated, premium golf watch that comes with everything you need to know the course and make the most of every shot. If you're looking to play like a pro, the newly released Garmin S62 will give you an edge when it comes to the latest shot tracking and detailed mapping.
We love the Apple Watch 6 and paired with the right dedicated golf app, it can deliver everything a premium golf watch can and more. Whether you're looking for a budget option or the latest technology, we've got your golf game covered with this list of the best fitness trackers for golf.
Get the best of iMore in in your inbox, every day!
Nicolette is a freelance writer for iMore. She's been hooked on Apple products since she got the very first iPhone in 2007 and made the switch from PC to Mac in 2008 after inadvertently dousing her laptop with a hefty dose of water. A dedicated creative, Nicolette has had the pleasure of working with some of the top websites, studios, and brands in the industry throughout her career, and enjoys writing about all things: Apple, health, fitness, audio, and home. With over a decade of high-level experience as a health and fitness professional, Nicolette specializes in tech pertaining to the field. If she's not working, you can find her sipping a glass of wine, enjoying a concert, or hanging with her family.
Thank you for signing up to iMore. You will receive a verification email shortly.
There was a problem. Please refresh the page and try again.