Best Garmin Handheld GPS Units 2022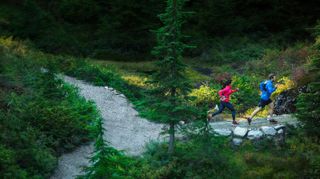 (Image credit: Garmin)
Investing in a standalone, handheld GPS unit is a wise choice for geocachers, walkers, hikers, ramblers, and campers as it's an important part of your essential outdoor tech. We've rounded up a selection of the best options out there, all of which are made by American multinational company Garmin. As a specialist in GPS software and hardware, Garmin has the handheld GPS market sewn up. In fact, modern handheld GPS units look a lot like consumer smartphones, like our overall best pick, the Garmin Montana 680. With a 4-inch color touchscreen display and a built-in camera, it's a great choice for contemporary consumers who are looking to get some superb mapping tech in the palm of their hand.
Best Overall: Garmin Montana 680
You can always trust iMore. Our team of Apple experts have years of experience testing all kinds of tech and gadgets, so you can be sure our recommendations and criticisms are accurate and helpful. Find out more about how we test.
The Garmin Montana 680 takes the handheld GPS device from a practical, functional unit to an attractive, touchscreen gadget with some fun features. These include a built-in 8-megapixel digital camera. Every photo you snap with the Montana 680 is automatically geotagged with coordinates so that you can navigate back to that exact spot. Plus, your images save to the device's 4GB internal memory or a microSD card, thanks to the built-in slot.
It has that lovely 4-inch sunlight-readable touchscreen display that offers dual orientation so that it can be used both horizontally and vertically. The screen is easy to use, even with gloves on and offers vivid 65K colors and high-resolution images. The high-res makes it easier to enjoy the one year's subscription to Garmin's BirdsEye Satellite Imagery. This regularly updated service allows you to switch views to see your surroundings.
A rugged option from Garmin, it has an IPX7 rating, so it is protected from rain, dust, dirt, and sand. The GPS and GLONASS-enabled unit measures 2.9-inches by 5.7-inches by 1.4-inches. Its dual-powered design uses the built-in rechargeable lithium-ion battery to get 16 hours of use, or you can pop in three AA batteries for up to 22 hours of use.
As well as GPS functionality and photo-taking abilities, the Montana 680 also has a 3-axis tilt-compensated digital compass and a barometric altimeter to check your altitude and atmospheric conditions. You can share data from the Montana 680 to other compatible Garmin devices. It supports paperless geocaching GPX files, and you can use it with Garmin's City Navigator software, with auto/RV mounts, as well as mounts for ATVs and boats, available to purchase separately.
Garmin Montana 680 Touchscreen Hiking Handheld
See the difference
Reasons to buy
+
8-Megapixel camera
+
BirdsEye Subscription
+
4-Inch touchscreen display
+
3-Axis compass
+
Barometric altimeter
Reasons to avoid
-
High cost
-
No pre-loaded geocaches
With a large touchscreen display, a built-in geotagging camera, and satellite imagery bundled in, this is a great visual GPS tool.
Best for Geocaching Fun: Garmin eTrex 10
If you're looking to get your first handheld GPS unit, or want one for the occasional ramble, consider the budget Garmin eTrex 10. With rugged construction and waterproofing to IPX7 standards (so it can be splashed or rained on), the eTrex 10 is a tough little unit.
The button-operated eTrex 10 boasts excellent battery life of up to 25 hours from two AA batteries. It measures a palm-friendly 2.1-inches by 4-inches by 1.3-inches and has a 2.2-inch monochrome display. It's a shame the display is not color, but the black and white screen is very easy to read, even in poor lighting.
Pre-loaded with a worldwide base map, the eTrex 10 can track both GPS and GLONASS satellites. Using GLONASS satellites, it's around 20 percent faster to lock onto position. With both GPS and GLONASS, this receiver can lock on to 24 more satellites than using GPS alone. So, you should be able to use this product even in heavy tree cover or in deep canyons.
This product is popular with geocachers as it supports "GPX" geocaching files. You can simply upload a GPX file to your eTrex 10, and it stores and displays key data, including location, terrain, difficulty, hints, and descriptions. It saves manually entered coordinates and geocaches paper-free.
Garmin eTrex 10 Worldwide Handheld GPS Navigator
Simple solution
Reasons to buy
+
Affordable
+
Waterproof to IPX7
+
GPS and GLONASS tech
+
25 hours of battery life
Reasons to avoid
-
Monochrome display
-
No touchscreen
Within most budgets, the eTrex 10 is a simple-to-use handheld navigation device perfect for occasional use.
Best for Hikers: Garmin eTrex Touch 35
The eTrex Touch 35 offers a significant upgrade from the eTrex 10, not least that 2.6-inch color capacitive touchscreen display that's readable even in strong sunlight. It remains a compact unit, measuring in at 2.3-inches by 4-inches by 1.3-inches, and weighing 5.6 ounces. This model is also IPX7 certified, so it is dust- and waterproof. The eTrex Touch 35 also uses both GPS and GLONASS satellites for faster and more accurate positioning.
Garmin has packed some useful technology into this unit with a built-in 3-axis tilt-compensated electronic compass that you don't have to hold flat to use. It also boasts a barometric altimeter that tracks changes in pressure to pinpoint your exact altitude. It can also help you keep an eye on changing weather conditions, making it a great choice for day-trippers who don't want to get caught in adverse weather.
The eTrex Touch 35 has a handy microSD card slot and 4GB of internal memory, so you can load it with more data than the basic pre-loaded base map. It also supports the BirdsEye Satellite Imagery subscription and Garmin's City Navigator maps if you wanted to use this as an in-car GPS unit. Optional extra mounts also mean this can be used on ATVs, bicycles, and boats. It comes pre-loaded with 250,000 geocaches from Geocaching.com.
You can share topographic information, such as waypoints, routes, and geocaches wirelessly from the eTrex Touch 35 to another compatible Garmin GPS unit. It also works as a notification device for your smartphone if you're hiking, and your phone is zipped away in your backpack. If your phone is Bluetooth-enabled, you can set it up so that you can see texts, emails, and other notifications from your phone on the screen of the eTrex Touch 35.
Garmin eTrex Touch 35
Three-in-one fun
Reasons to buy
+
Color touchscreen display
+
4GB memory
+
250,000 pre-loaded geocaches
+
3-Axis compass
+
Barometric altimeter
Reasons to avoid
-
Only up to 16 hours of battery life
The capable eTrex Touch 35 brings a color touchscreen, built-in memory, a compass, and an altimeter in a compact, rugged unit.
Best for Communication: Garmin Rino 700
The Garmin Rino 700 is the entry-level model in the company's navigator-communicator combination product range. Offering reliable, fast, and accurate high-sensitivity dual GPS/GLONASS navigational abilities with a preloaded worldwide base map, the Rino is also a fully-featured, 22-channel GMRS two-way radio with a 20-mile range.
The handheld unit measures 2.38-inches by 7.02-inches by 1.74-inches. It has a durable build, waterproofing, and protection from dust and dirt thanks to its IPX7 rating. The screen measures 2.2-inches and is an easy-to-read monochrome display, although you can pay extra for a version of this handheld GPS unit with a color touchscreen.
The Rino 700 has an internal lithium-ion battery pack that will give you 13 hours on a full charge. As far as usability goes, this has an easy-to-use thumbstick control, which makes one-hand operation simple.
Garmin's Rino series handhelds have a position reporting capability that lets you send your exact location to another Rino user so that they can see it on their map display. Likewise, you can request their location via the Rino 700. Non-verbal contact is possible with the Rino range as you can exchange unit-to-unit text messages with other Rino users in your area.
Garmin Rino 700
Rugged radio star
Reasons to buy
+
Two-way radio
+
Rugged construction
+
Waterproof to IPX7
+
GPS and GLONASS tech
+
One-handed operation
Reasons to avoid
-
Color display costs extra
-
Only 13 hours of battery life
Arguably niche, the Rino 700 comes into its own when used alongside other Rino units with radio and text comms capabilities.
Best for Extreme Adventures: Garmin inReach Mini
Not your average handheld GPS, the inReach Mini is also a small, rugged, lightweight satellite communicator. With a satellite subscription, this unit allows two-way text messaging using the Iridium network with a global reach, even when there's no ordinary cellphone signal. You can also use this device to trigger an interactive SOS to send your exact location to rescue teams or let someone track your progress remotely.
Designed for use in the field, it's tiny and lightweight. It measures 2.04-inches by 3.90-inches by 1.03-inches and won't add too much to your load weighing in at 3.5 ounces. It has a small 0.9-inch by 0.9-inch display. It is black and white and sunlight readable. IPX7 rated, this is water- and dust-proof and drop-proof to military-grade standards.
The inReach Mini shines in the battery stakes. The internal, rechargeable lithium battery will give you up to 50 hours of use at the default 10-minute tracking mode and up to 20 days in power-saving mode. When fully charged, this will retain power for up to one year after turning it off.
Crucially for anyone adventuring remotely, this GPS device can also provide you with detailed weather data. Using the inReach weather forecast service, you can get climate info for your current location, a specific waypoint, or by manually entering GPS coordinates for a location. It also has a built-in three-axis compass.
Finally, the inReach Mini works with the Garmin Earthmate companion app. You can sync with compatible mobile devices to access maps, aerial imagery, and U.S. National Oceanic and Atmospheric Administration charts. You can also use inReach features on the synced device.
Garmin inReach Mini
Sending out an SOS
Reasons to buy
+
Works on the 100% global Iridium network
+
Weather data
+
Interactive SOS alerts
+
Compact and rugged design
+
Up to 20 days of battery life
Reasons to avoid
-
Satellite subscriptions required
-
Monochrome display
If you're planning on climbing a mountain anytime soon, you'll want the Garmin inReach Mini in your pocket for SOS emergencies.
Explore and more
A handheld GPS device is a sensible investment if you spend a lot of time exploring outdoors and an essential purchase if you're planning anything really remote or dangerously extreme. Garmin's market-leading range of handheld GPS devices has something for everyone, from affordable units great for geocaching and gentle walks to satellite-enabled SOS machines that can send your location to potential rescuers.
The Garmin Montana 680 is an excellent pick for anyone more used to using touchscreen smartphones than navigational equipment. The 4-inch touch display offers a more gradual learning curve, while the easy-to-use interface will help you stay on the correct path.
We love that the Montana 680 has a built-in digital camera. This smart device automatically geotags the photographs you take with it, so you can navigate back to the same spot or keep a very detailed visual record of your rambling adventures. This device also currently comes bundled with a year's subscription to Garmin's BirdsEye Satellite Imagery, so you could argue there's never been a better time to navigate to the "buy" button.
Master your iPhone in minutes
iMore offers spot-on advice and guidance from our team of experts, with decades of Apple device experience to lean on. Learn more with iMore!
Amy-Mae has been writing about consumer technology since before the iPhone was even a twinkle in Steve Jobs' eye. She started out in magazine publishing with the UK lads' mag 'Boy's Toys' then moved online with startup Pocket-lint.com as the first full-time member of staff, helping grow the site to one of the UK's largest gadget sites. Amy-Mae then moved to Mashable when it only had a staff of around 10 people. After working her way up to a senior role there, Amy-Mae left in 2014 to have her daughter. Since then Amy-Mae has continued to contribute to Mashable and The Daily Dot, keeping up-to-date with the latest consumer technology and social media trends. For iMore.com, Amy-Mae gets to her explore her love of home cooking, concentrating on all things kitchen tech.