Best Headphones for Garmin Vivoactive 3 Music 2022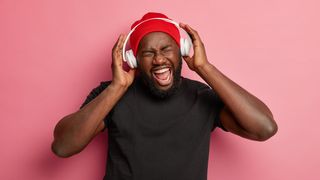 (Image credit: wayhomestudio)
It's all about listening to your favorite tunes with the Garmin Vivoactive 3 Music. You can download up to 500 songs on this music-savvy smartwatch as well as connect to your favorite streaming services like Spotify and Pandora. To listen to great jams and obtain the best sound experience possible, you'll need to connect your watch to some Bluetooth headphones for phone-free listening. These are the best headphones for Garmin Vivoactive 3 Music.
Superior sound
Why you can trust iMore Our expert reviewers spend hours testing and comparing products and services so you can choose the best for you. Find out more about how we test.
You're an owner of the Garmin Vivoactive 3 Music, and you want the best sound experience possible — we get it! We've searched high and low for the best Bluetooth, wireless headphones, and earbuds available today. Some of these are over-ear, some are ear-hooks, and some are earbuds with a wide variety of high-quality audio features at different price points. If you're looking to personalize your watch even further, you can try out a fun leather band.
We love the Apple AirPods Pro because they pair seamlessly with all Apple products and offer hard-to-beat sound quality as well as active noise cancellation and transparency modes. If you're looking for a great budget option, check out the colorful TOZO T6 Earbuds.
If you want an affordable, high-quality over-ear option, the Soundcore Q30s by Anker Life offer unmatched battery life and a high-resolution listening experience. Whatever you're looking for in your headphones, we've found the perfect pair for you on this list of the best headphones for Garmin Vivoactive 3 Music.
Get the best of iMore in in your inbox, every day!
Nicolette is a freelance writer for iMore. She's been hooked on Apple products since she got the very first iPhone in 2007 and made the switch from PC to Mac in 2008 after inadvertently dousing her laptop with a hefty dose of water. A dedicated creative, Nicolette has had the pleasure of working with some of the top websites, studios, and brands in the industry throughout her career, and enjoys writing about all things: Apple, health, fitness, audio, and home. With over a decade of high-level experience as a health and fitness professional, Nicolette specializes in tech pertaining to the field. If she's not working, you can find her sipping a glass of wine, enjoying a concert, or hanging with her family.
Thank you for signing up to iMore. You will receive a verification email shortly.
There was a problem. Please refresh the page and try again.