Best Portable CD Players in 2020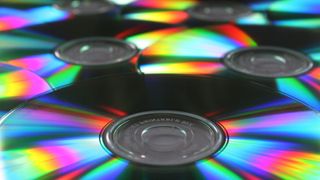 (Image credit: Flickr/mlange_b)
Whether you're still buying compact discs in 2020, or just have a large existing collection you still like to listen to, a portable CD player is a great way to enjoy your music while on-the-go. Many of the major electronics manufacturers have ceased production of CD players. Never fear; we have your back with our collection of excellent personal CD players that you can buy today. Our best overall choice, the Tenswall Wall-Mountable Portable CD Player, brings the format up-to-date with ultra-modern tech. You stick to your digital optical data storage guns and take a look at our top choices.
Best Overall: Tenswall Wall-Mountable Portable CD Player
You can always trust iMore. Our team of Apple experts have years of experience testing all kinds of tech and gadgets, so you can be sure our recommendations and criticisms are accurate and helpful. Find out more about how we test.
This Tenswall product gets our best overall thumbs up thanks to its versatility and rich feature set. You can wall-mount it for use at home or work and operate it via a pull switch, it comes bundled with a desk stand, and it can be used as a personal CD player out and about.
Functionality-wise, it can be controlled via a handy remote control. There's FM radio, it can be used as a Bluetooth speaker, it has a built-in USB flash drive, there's AUX-in/out and 3.5mm input jack, and perhaps most importantly for such a device, it supports every kind of CD format.
Tenswall Wall-Mountable Portable CD Player
Disc-o-theque
Reasons to buy
+
Bluetooth
+
Remote control
+
FM radio
This wall-mountable player has a ton of useful up-to-date tech while still playing CDs.
Best Rechargeable: Gueray Rechargeable Portable CD Player
This environmentally-friendly CD player is a rechargeable device, so you don't have to spend out on batteries. It has a 1,400mh lithium battery that will give you 12 hours on a full charge if you keep the volume at a medium level. It offers support for CD, CD-R, HDCD, and MP3 audio formats, and you can choose how you'd like to hear your music thanks to the five EQ sound effect music modes.
Other features of note are the included earphones, anti-skip technology to prevent jumping, an AUX port and bundled cable, a digital LCD display, easy to use controls towards the middle of the player, and slimline dimensions of just 0.7 inches.
Gueray Rechargeable Portable CD Player
Disc-o queen
Reasons to buy
+
Rechargeable Battery
+
Anti-skip technology
+
Five EQ sound effects
If you're looking for a rechargeable option with great format support, consider this Gueray player.
Best for Exercise: Jensen CD-120BK Portable CD Player
Jensen's CD-120RBK battery-powered, portable CD solution is a great value, thanks to the bundled stereo sport earbuds. It's a basic personal CD player with the added bonus of an FM tuner for radio. With a digital LCD display, it has a programmable memory as well as all the usual controls you'd expect, such as skip, search, play, pause and repeat.
It also has a handy function for anyone who wants to use this player while exercising with the 120-second anti-skip protection. This is a way of buffering the audio so that your music won't skip if the disc can't be read due to movement.
Jensen CD-120BK Portable CD Player
Disc-o heaven
Reasons to buy
+
Sport stereo earbuds included
+
Anti-skip technology
+
Programmable memory
Ideal for active use, Jensen's CD player is great value and comes with earbud headphones.
Best for Bedtime: Naviskauto Rechargeable Portable CD Player
Another rechargeable option, this also gives you 12 hours of battery life from a full charge. It has 100-second anti-shock technology, a bundled AUX cable, five EQ sound effects including classical and rock, support for various CD, MP3, and WMA audio formats, and a compact, slimline design.
This device has an incredibly useful LED backlit display. Many people (including kids) use portable CD players to listen to music or audiobooks in bed without disturbing other members of the household, and this functionality makes the player easy to use in darker conditions.
Naviskauto Rechargeable Portable CD Player
Disc-o nights
Reasons to buy
+
Backlit LED display
+
Rechargeable
+
Compact design
With a bright backlit display, this compact Naviskauto player is perfect for your bedside table.
Best Looking: Hott Wood Effect Portable CD Player
The Hott's portable CD player has an attractive design and a super-cool vintage wood grain finish; plus, it does not lack in tech spec. It has an LCD display and clearly labeled buttons, all the controls you'd expect, as well as five EQ sound modes to suit the type of music you're listening to.
This player comes complete with headphones and an AUX cable, boasts up to 45 second anti-skip protection for CD audio, and can work with CD, MP3, CD-RW, CD-R formats.
Hott Wood Effect Portable CD Player
Disc-o 2000
Reasons to buy
+
Amazing retro looks
+
Anti-skip technology
+
Headphones included
If stylish looks are essential to you, this might be the portable CD player for your retro tunes.
Best for Kids: Coby Portable CD Player
This best budget option would make a great choice for children and younger teens. Although it doesn't have a particularly fun look (and they can always add stickers to make it look cool), it's an affordable option with essential functions that it easy for little fingers to use.
It is worth noting that with the low price comes the ability only to play "original" CDs, so not CDs you've ripped yourself. That said, it has 60-second anti-skip protection, it comes with its own set of stereo earbuds, it's relatively lightweight and pretty compact.
Coby Portable CD Player
Disc-o boy
Reasons to buy
+
Affordable
+
Simple design
+
Anti-skip technology
If you don't want to spend much, this Coby player is a great budget choice and ideal for children.
Hip disc
Hopefully, you've seen that there are still some excellent options out there for us remaining CD aficionados. Whether you want to use a personal CD player on your commute, during exercise, in bed, or just want one so you can still listen to your treasured compact discs, there's an option to suit.
Buying a portable CD player doesn't have to limit you to old-fashioned technology. Many of our options have up-to-date functionality, such as rechargeable batteries, programmable memories, backlit displays, and format support for more modern audio codecs. Our overall best pick, the Tenswall Wall-Mountable Portable CD Player, has a fascinating wall-mountable design and a handy FM tuner. Moreover, it brings the compact CD player into the 2020s with Bluetooth, a USB flash drive, and a convenient remote.
Get more iMore in your inbox!
Our news, reviews, opinions, and easy to follow guides can turn any iPhone owner into an Apple aficionado
Amy-Mae has been writing about consumer technology since before the iPhone was even a twinkle in Steve Jobs' eye. She started out in magazine publishing with the UK lads' mag 'Boy's Toys' then moved online with startup Pocket-lint.com as the first full-time member of staff, helping grow the site to one of the UK's largest gadget sites. Amy-Mae then moved to Mashable when it only had a staff of around 10 people. After working her way up to a senior role there, Amy-Mae left in 2014 to have her daughter. Since then Amy-Mae has continued to contribute to Mashable and The Daily Dot, keeping up-to-date with the latest consumer technology and social media trends. For iMore.com, Amy-Mae gets to her explore her love of home cooking, concentrating on all things kitchen tech.