Best Protective Cases for Garmin vivoactive 3 in 2020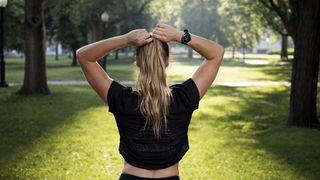 (Image credit: Garmin)
Garmin's popular vivoactive 3 smartwatch is not a cheap purchase, so we strongly recommend protecting it from scrapes, scratches, bumps and knocks with a specially designed case. Whether you have the standard vivoactive 3 or went all out with the music model, we have a case solution to suit you. Take a look at our selections available now for savvy smartwatch owners.
Case load
Why you can trust iMore Our expert reviewers spend hours testing and comparing products and services so you can choose the best for you. Find out more about how we test.
We've gone for a very simple, basic option as our overall staff pick, the RunTech Garmin vivoactive 3 Watch Protective Silicone Case (opens in new tab), as it's an affordable, practical solution that offers easy on and off protection perfect for workouts. If you're looking for something a little more permanent, then consider the Haojavo Garmin vivoactive 3 Music Screen Protector Case (opens in new tab) with an attractive range of color options, you may prefer how you watch looks with a little enhancement.
Finally, if you want protection but don't want to change the good looks of your vivoactive 3, one of the transparent options available from JZK (opens in new tab) for the standard model, or Seltureone's (opens in new tab) choice for the music model, should do the trick.
Amy-Mae has been writing about consumer technology since before the iPhone was even a twinkle in Steve Jobs' eye. She started out in magazine publishing with the UK lads' mag 'Boy's Toys' then moved online with startup Pocket-lint.com as the first full-time member of staff, helping grow the site to one of the UK's largest gadget sites. Amy-Mae then moved to Mashable when it only had a staff of around 10 people. After working her way up to a senior role there, Amy-Mae left in 2014 to have her daughter. Since then Amy-Mae has continued to contribute to Mashable and The Daily Dot, keeping up-to-date with the latest consumer technology and social media trends. For iMore.com, Amy-Mae gets to her explore her love of home cooking, concentrating on all things kitchen tech.