Best iPod Touch 7 Screen Protectors 2022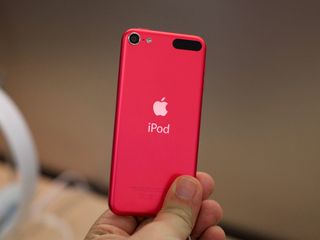 (Image credit: iMore)
The best iPod Touch 7 screen protectors are only a few clicks away! Your iPod Touch 7 is a stunning little piece of tech, but you know what isn't? Scratches and cracks from drops or basic use. Using a screen protector can save your iPod touch from scratches, scrapes, and shattering. Here are the best iPod Touch 7 screen protectors.
Keep your iPod Touch 7 safe and protected
Why you can trust iMore Our expert reviewers spend hours testing and comparing products and services so you can choose the best for you. Find out more about how we test.
Having an iPod Touch 7 that's free from scratches and shattered glass is always a good look. We personally adore the OMOTON Tempered Glass Screen Protector (opens in new tab) because of how reliable and secure the screen protector is. It gives you heavy protection without feeling like there's too much on your screen.
If you want a bit more bang for your buck, then it's worth it to check out the ULAK Screen Protector and Case (opens in new tab) because you get the screen protectors and a slim, minimalist case too. That way, your iPod Touch is protected from all aspects of life, including drops and dings. You'll be able to keep your iPhone from screen breaks and scratches with any of these best iPod Touch 7 screen protectors, so fear of drops is a thing of the past.