Best Sleeves for iPad Air 3 in 2020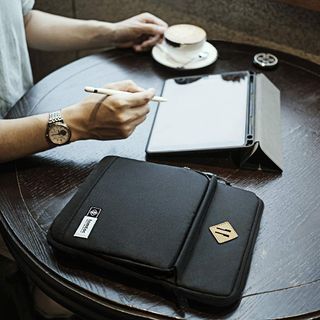 (Image credit: tomtoc)
Did you just get a new iPad Air 3? Now that the iPad Air can use accessories that were once only available on the Pro model, such as Apple Pencil and Smart Keyboard Folio, your iPad Air 3 can be a serious workhorse. But you don't want to damage it while toting it around, do you? Fortunately, a sleeve is an excellent answer for when you need to transport your iPad Air 3 around town. Here are some of our favorite sleeve options to protect your new iPad Air.
Protect your iPad Air 3
No matter how you use your iPad Air, you're going to want to keep it safe and secure while carrying it all over town. A sleeve is the simplest solution, but sometimes you just want something simple, yet effective.
Out of these, if we may make any suggestions, we like the tomtoc Tablet Shoulder Bag (opens in new tab), because the sleeve itself doubles as a bag. No need to throw this into another bag — just put those straps over your shoulder, and you're good to go! It also has plenty of space to hold your necessary accessories as well, because who wants to be without their charger?
Another great option is the Decoded Leather Foldable Sleeve (opens in new tab). This Apple-exclusive is not just a sleeve, but it doubles as a viewing stand for your iPad Air, whether its in portrait or landscape orientation. You can also have it in a comfortable angle for typing, so you can always be productive. And if you want just to carry everything and then some, you can't go wrong with the tomtoc PadFolio Portfolio Case (opens in new tab). Your iPad Air slips in easily, and you have mesh pockets and a center divider to hold all of the accessories you'd ever need while on-the-go. It's a great comprehensive solution.