Best Vehicle GPS Trackers 2022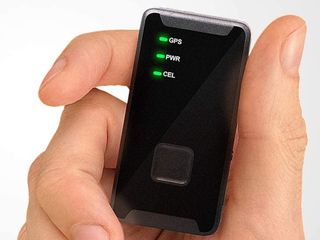 (Image credit: PRIMETRACKING)
GPS navigation apps give you turn-by-turn directions to guide your way in unfamiliar territory. Car GPS trackers keep tabs on your vehicle (or other items), so you can monitor its current location at any time. They're a must-have piece of gear for those with classic, expensive rides and tools, and even those who want to keep track of elderly parents or new drivers. The best car GPS tracker today is the Vyncs 4G+. It's a fast, reliable 4G LTE device with no monthly fee and worldwide coverage in more than 200 countries. It's not the only superstar on our list of the best car GPS trackers, though. Read on to see our favorites.
Best Overall: Vyncs 4G+
You can always trust iMore. Our team of Apple experts have years of experience testing all kinds of tech and gadgets, so you can be sure our recommendations and criticisms are accurate and helpful. Find out more about how we test.
Unlike your smartphone plan, there are no monthly charges when you invest in the Vyncs 4G+. The first year of data is on Vyncs, and if you decide to continue service after that, you pay a small yearly fee. Another bonus: there's no battery needed with this model. It's powered by OBD in your car, so in addition to giving you vehicle coordinates, you'll be able to see your fuel economy, engine RPM, speed, and more.
The Vyncs gives real-time location tracking, collecting data every second. You can also see trip history on a map, get braking and rapid acceleration alerts via SMS, and the whole thing installs in under two minutes. My one gripe is that there is an activation fee. That fee is refunded after one month of use, but you'll stay have to pay it to use this GPS car tracker. That small complaint aside, this is an intuitive smart tracker that displays second by second details on an app or your computer.
Vyncs 4G+
Detailed data
Reasons to buy
+
Second by second tracking
+
No battery
+
Free apps track travels
+
Monitors vehicle health
+
Encourages responsible driving
Reasons to avoid
-
Refundable activation fee
See real-time data and get car diagnostics in this small unit that attaches to your car's OBD port.
Best Budget: Tracki Mini
The Tracki Mini is a real-time GPS unit that offers unlimited distance tracking around the world. An International SIM card comes with this package, allowing you to keep an eye on luggage, your keys, a car, or other valuables while you're away from home. It's also one of the best car GPS models, thanks to the strong magnet on the backside that adheres to any part of a vehicle.
There's a monthly fee associated with the Tracki. Short-term users pay a bit more than those who commit to long-term plans. The battery life is two to three days on this model when used with real-time tracking. When that's not needed, you can squeeze almost a month of juice out of it. The Tracki fits on your vehicle, on a belt buckle, your dog's collar, or even in a pocket. It's tiny, accurate, and works well indoors and out.
Tracki Mini
A go-anywhere tracker
Reasons to buy
+
Take anywhere
+
Strong magnet for cars
+
Real-time stats
+
Portable
Reasons to avoid
-
Battery in real-time lasts only a couple of days
The affordable Tracki attaches to your car or possessions and follows movement in real-time.
Best Battery: Trak-4
Sometimes it feels like we spend more time charging batteries than using technology tools. The Trak-4 is the best car GPS for you if you want to "set it and forget it." You'll get up to 18 months on a single charge with the Trak-4. You adjust the ping rates from one minute to an hour, so the battery never goes to waste.
The Trak-4 attaches to vehicles, mowers, truckbeds, air conditioners, and anything you want to keep tabs on. The housing on this model is weatherproof, so you never have to worry about snow or rain. The only downside to the Trak-4 is that it doesn't work internationally. If you don't care about that, the Trak-4 has the best battery life of any car GPS out there.
Trak-4
A robust battery in weatherproof housing
Reasons to buy
+
Up to 18 months per battery charge
+
Delivers email and text alerts
+
Weatherproof
+
No activation fee
Reasons to avoid
-
Only works in the United States
It can deal with rain, wind, and snow without issue, and the battery lasts up to 18 months.
Best for Safety: Bouncie
GPS trackers for kids have been around for a spell, but they don't work well when those children are traveling at high speeds in a vehicle. Bouncie is an all-in-one tool that monitors a vehicle's location via GPS, plus alerts you of accidents, and provides roadside assistance. If you have a new or senior driver in your family, Bouncie pays for itself daily. With Bouncie, you get updates on car location every 15-seconds. Completely integrated with Google Maps, Bouncie gives you accurate street and address notifications, and it can even be set to alert you when someone arrives and leaves a particular address.
Best of all, Bouncie pushes accident notifications to your phone and can provide roadside assistance. We love everything about Bouncie except the app. The maps are detailed and accurate, but the app is sometimes slow to push up-to-date details. We're hoping a software update will correct that. If you have young or older drivers in the family, Bouncie is the best car GPS for you.
Bouncie
Know what's happening
Reasons to buy
+
Plugs into dash
+
Detailed reports via Google Maps
+
Alerts you of accidents
+
Can call for roadside assistance
+
Encourages good driving habits
Bouncie gives you car health info, your vehicle's current location, and can call roadside assistance.
Best Portability: PRIMETRACKING Personal GPS Mini
PRIMETRACKING offers up this go-anywhere GPS tracker. It tracks the movement of vehicles, people, and property in real-time through a free smartphone app. The tiny, lightweight unit fits in small spaces and can be concealed when necessary. State-of-the-art 4G LTE tech gives you faultless stats on movement and location as they happen.
There are no contracts or activation fees with PRIMETRACKING, and the SIM card is included free of charge. On the flip side, the monthly fees are pricey. You'll pay less than your cell bill, but they're still more expensive than other options. If you're using this sporadically as a tool to monitor expensive items or your luxury car, it's worth the fee. If you're paying month-to-month for service, be aware of the cost.
PRIMETRACKING Personal GPS Mini
A mini tracker
Reasons to buy
+
4G LTE
+
Real-time tracking
+
Battery lasts up to two weeks
Reasons to avoid
-
Works only in North America
-
Monthly fee is pricey
This inexpensive model uses Google Maps and displays accurate real-time location tracking.
Bottom line
The best car GPS tracker today is the Vyncs 4G+. It plugs into your OBD port, so there's no battery to worry about replacing or charging. With 4G LTE, you'll get real-time tracking that you can monitor on a computer or through a smartphone app.
In addition to tracking your vehicle's location, The Vyncs 4G+ delivers diagnostics too. See in real-time what your car's fuel level is, engine RPM, vehicle speed, and more. This is a great choice to put on your favorite car for security reasons or to put on the vehicles of seniors and children. It installs in less than two minutes and delivers peace of mind at a low entry cost.
Master your iPhone in minutes
iMore offers spot-on advice and guidance from our team of experts, with decades of Apple device experience to lean on. Learn more with iMore!
Jodi Owan works behind a keyboard and a camera. She's a freelance writer for iMore, Android Central, and Windows Central.