Ever since I started working in the tech field and traveling more often than I ever did, I've always been in pursuit of the best set of headphones. Not just for podcasting or zoning out at home, but for when I'm sitting in airports, on a plane, or just trying to put myself to sleep in a hotel room. I'm not a huge fan of earbuds, so I've opted for over-the-ear headphones in my search. Some of my favorites in the past have been the Urbanears Zinken and the Bose Around Ear Headphones — though I've been through quite a few sets trying to find one that suits me best. I recently received a pair of Blue's new Mo-Fi headphones however, changing everything I thought a solid pair of headphones should be.
Blue Mo-Fi Features
Custom high-powered audiophile amplifier
50mm, fiber-reinforced dynamic driver
Sealed over-ear design for superior isolation and feedback prevention
User-adjustable tension and suspension adapt to any head shape and size for a perfect fit
Racecar-inspired multi-jointed headband design keeps earcups parallel at all times for superior comfort and sound
All-analog amplifier performance modes: passive, active and enhanced bass
Powers on and off automatically when headphones are opened and closed
Rechargeable battery provides up to 12 hours of playtime; Mo-Fi continues to play music even when battery has no charge
Design and Feel
Upon receiving the box, my first thought was "wow, these suckers are BIG." They're by far the largest and heaviest set of headphones I've ever tried on, but that's not necessarily a bad thing. I have a larger head than most (I blame it on my big brain) so when it comes to headwear, I never have an easy time finding something that fits right. Be it hats or headphones — I always have to search a bit longer to find something that isn't extremely uncomfortable, so I was pumped to see that the Mo-Fis appeared to be big enough to fit my oversize noggin.
Right from the start you can see that the Mo-Fis are a really good looking set of headphones. The design — much like all of Blue's products — is very well done. They don't look cheap at all (far from it in fact) and are built with quality materials that should stand up for years. They feature a multi-joint design to conform to your head, and so that the earcups stay parallel and where they should while you're wearing them. The earcups and headband offer ample padding, alleviating some of the weight put out while wearing them.
The Blue logo rests outside both earcups, with the microUSB charging port and amp toggle sitting on the left side. They're outfitted in a metallic-looking plastic all around, yet they don't feel cheap at all. A small LED sits inside the ear cup, letting you know when the amp is powered on, the Mo-Fis are charging, or the battery is getting low. Everything just feels super solid all around — from the hinges to the cables to the earcups. I haven't yet tried, but I think that they can take a pretty solid beating (aka a few drops to the ground) without showing too much damage in return.
The multi-jointed design keeps everything flowing where it should be when you put these guys on your head. There is a tension dial on the headband so you can adjust them to grip your head just right, keeping them from sliding down and slipping off. When you put them on, they pretty much adjust automatically to fit the shape of your head, whatever it may be. Blue realizes that heads aren't all round, so the Mo-Fis have just the right shape to keep that "perfect seal" when they're on your ears. There may almost be too much ear padding for some people, but that's all a matter of preference.
The Mo-fis do a good job of fitting on my head and over my ears, but right off the bat I could feel just how heavy they were while wearing them — they come in at around 466 grams. The padded ear cups — which aren't so much round as they are ear shaped — sit nicely over my ears, giving plenty of comfy cushion in the process. They pivot in all the right places to sit firmly where they need to, but the top portion on the headband still sat a bit uncomfortably on top of my head. That too has a bit of cushion, but after a while I could really feel it pulling down on my head.
Blue says about the weight of the Mo-Fi:
I adjusted a bit back and forth and was able to get them to fit a bit better, but I still found them to just be all around uncomfortable after wearing them for a while. I wanted them to feel better than they did. I pulled them off and on, moved things around, but I just couldn't find a happy place that would let me keep them on for extended periods of time. After a few minutes I got what I could say was my "best" fit, but I still felt like something was a bit off. It could have been the weight, or that I'm just not used to wearing headphones with so many pivots. I didn't mind wearing them for quick bursts, but I couldn't see myself keeping them on for an entire movie, or even a podcast.
Yes, they have to be heaving since that have more hardware than your average headphones inside — I get that. I think that Blue did all they could to get the Mo-Fis to adjust and fit all shapes and sizes of heads, but for some (like me) I think they just won't work. They're just awkwardly big and heavy in the end.
Don't plan on traveling too far with the Mo-Fis either. Even though the included carrying pouch is ready to go with you, they Mo-Fis don't slim down enough — and aren't nearly light enough — to consider traveling with. If you're like me, you want to go a light as possible when traveling, and these headphones don't fit the bit for that.
Sound
Here's what the Mo-Fis are packing under the hood:
Ampifier
Output power:240mW
THD+N:0.004%
Frequency response:15Hz-20kHz
SNR, self noise:> 105 dB
Noise:< 20 uV
Battery capacity:1020mAh
Drivers
Type and size:50mm, fiber-reinforced dynamic driver
Impedance:42 ohms
Frequency response:15Hz-20kHz
Enclosure details:Sealed enclosure with tuned damping materials
When it comes to sound, the Mo-Fis really shine. I'm not an audiophile by any means, but I know what sounds good and what sucks — and these sound awesome. Charge them up via the included microUSB cable, turn the toggle to On and prepare for totally immersion. The 240mW amplifier turns things up to 11 — and then some. I'm sure some people like listening to tunes in the headphones at maximum volume, but with the amp turned on, it was almost too much for me to handle. Not to mention ON+ with kicks things up even further with some extra bass. Of course you can easily use them uncharged just the same and you'll get plenty of horsepower without having the amp on.
Blue says you'll get around 12 hours of juice off a single charge. I honestly didn't get to put that to the test since I found them to be more than adequate without even using the amp. Bla1ze even fired them up for a bit and said that they were almost too loud for him — which is truly a feat.
Everything I threw at the Mo-Fis sounded amazing. I fired up some music tracks from my computer and phone, made a few Skype calls, and listened to some podcasts. The Mo-Fis sound better than anything I have used in the past, letting me hear fine details in audio that I could never quite catch with other headphones. Even without the amp on they were plenty loud and clear so I could hear the fine details of whatever I was listening too. It's rare that I get "lost" when I'm listening to music, but with the Mo-Fis on I found myself actually listening to music more than I have before. I picked out things I never heard before and really found myself enjoying the music, so that says quite a bit.
Final Thoughts
I've used quite a few pairs of headphones over the years, and I can definitely say Blue's Mo-Fi are by far the best sounding of the bunch. As I said, I'm not a sound professional or audiophile, but I know good audio when I hear it. I'm really torn though since they are just too heavy and too big. I could never see myself leaving home with them due to their size, and I really can't see myself using them for extended periods of time. I want a pair of headphones that can be my best buddy, no matter where I'm going. I need a set that I can use at home or on a podcast, and in turn take with me on trips and not have to worry about them bogging me down. The sound from these is incredible — but not enough for me to want to bring them along on a trip.
They do sound amazing — there's no denying that — but I just wish that sound came in a smaller, more comfortable package. Blue has more in store for headphones down the road, and I'm excited to see what they bring to the table. I'd love to see straight up amp-less headphones that are portable and more lightweight, but sound as good as the Mo-Fis do. I'll use these a bit at home for now, but I don't see myself hanging with them for the long-term.
The Blue Mo-Fi headphones are available now for $349.99.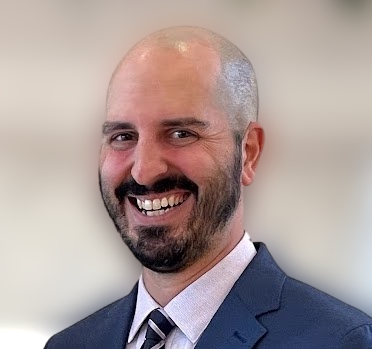 Editorial Director - High Yield
Adam is the Editorial Director of High-Yield content at Future. Leading an outstanding team, he oversees many articles the publisher produces about subscriptions and services including VPN, TV streaming, and broadband. In addition to identifying new e-commerce opportunities, he has produced extensive buying guides, how-to-watch content, deal news, and in-depth reviews. Adam's work can be seen on numerous Future brands including TechRadar, Tom's Guide, T3, TTR, Android Central, iMore, Windows Central, and Real Homes.