Bluetooth 5 will double the speed, quadruple the range of its predecessor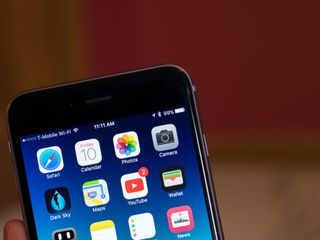 The Bluetooth Special Interest Group (SIG) have announced the details of Bluetooth 5. The next version of the wireless hardware standard will have double the speeds and four times the range of Bluetooth 4,
The SIG stated:
SIG added that it expects the launch of Bluetooth 5 to accelerate the growth of Internet of Things products:
I have been writing professionally about technology and gaming news for 14 years.
That's cool. Too bad the 2016 iPhone will be too far along to get it ... or will it?

of course it's too far along. I'd be surprised if even the 2017 iPhone gets it.

Well the company probably notified its main customers like apple way in advance when they expected to roll it out. Which means that Apple probably planned when to implement it a couple of years ago. Sent from the iMore App

I've been hoping for good Bluetooth file transfer since the Galaxy S3 when they let us just touch the backs of the phones together. Sent from the iMore App

Maybe this will help push the Bluetooth headphone business further, increased speeds mean that audio can be transmitted losslessly and that might help bring in the audiophools... er... I mean the audiophiles into wireless territory.

So BT headphones will no longer just for sheeple, er- the unwashed masses, er- regular people who don't really care about the quality of low-bit rate mp3s they hear?

yes, insults. Always a good strategy for getting people on your side.

It not use for iphone, coz can't send anyfile using it.. How pity, the smartphone can't using Bluetooth to send file, shame Sent from the iMore App
Get the best of iMore in in your inbox, every day!
Thank you for signing up to iMore. You will receive a verification email shortly.
There was a problem. Please refresh the page and try again.