CarPlay for Toyota confirmed, and then retracted, for 2015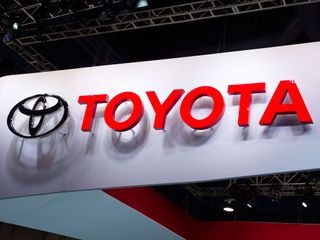 Toyota is the latest auto maker to re-affirm its commitment to CarPlay for future vehicles, without saying exactly – or even vaguely – when it will be coming. In an article posted to its official UK blog), Toyota initially said 2015 before then retracting this statement saying it was an error.
So, we're still none the wiser, really. Details on which cars from Toyota will get CarPlay are still to come, and we're asked to "stay tuned" for that.
The more exciting news on the CarPlay front perhaps is that aftermarket stereo makers like Pioneer are already looking into it. Presumably Toyota may well have something to announce either for or in 2015 – there's still the big Paris Motor Show later this year, for example – but for now it looks like someone jumped the gun with its post. Shame.
Source: Toyota UK via The Verge
Editor at iMore, part time racing driver, full time British guy. Follow him on Twitter and Google+
I'm more interested in after-market stereo's anyway.. They do that, I'm sold.. Until then, it's a meh feature I won't ever get a chance to use.

Damn shame, c'mon apple/Toyota, pull your finger out. How many Toyota owners out there also have iPhones!
Get the best of iMore in in your inbox, every day!
Thank you for signing up to iMore. You will receive a verification email shortly.
There was a problem. Please refresh the page and try again.