CarPlay will be available in select 2016 Fiat Chrysler vehicles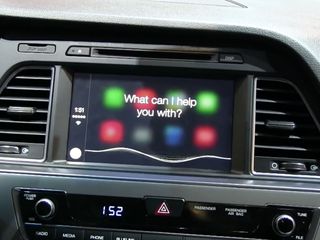 Fiat Chrysler has become the latest car maker to officially announce its support of CarPlay. It revealed as part of its CES 2016 announcements that a select number of its vehicles will have CarPlay support sometime in 2016.
Details of that support are scarce at the moment, but Fiat Chrysler did say that the support will be included with its new fourth-generation UConnect systems with its 8.4-inch screen, along with a select number of other cars. Specific details, such as a launch date and the actual car models, have yet to be revealed. However, UConnect will be demoed at CES inside the 2016 Dodge Charger Pursuit. This news comes a few hours after Ford revealed CarPlay support for all of its 2017 car models.
Source: Fiat Chrysler
I have been writing professionally about technology and gaming news for 14 years.
Thank you for signing up to iMore. You will receive a verification email shortly.
There was a problem. Please refresh the page and try again.