Comcast drops $45 billion merger deal with Time Warner Cable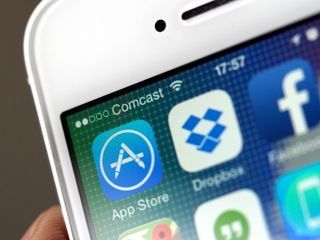 Comcast originally announced the deal to merge with TWC back in 2014, which was valued at $45.2 billion in stock. The merge was met with criticism from not only the general public but government officials (namely the FCC) too. Today, the merge finally caved in, with Comcast CEO Brian Roberts confirming in a statement that the deal is off and the company is moving on.
In the end government officials stood by consumer and industry groups who feared the merge would create a monolith with a firm grip over coverage across America.
Source: Comcast
Get the best of iMore in your inbox, every day!
Good. Nobody wanted this to begin with.

Good. Next step: stop AT&T from getting DirecTV. Bonus: separate Comcast from NBC.

I agree. All this "consolidation" has not resulted in better deals for the American consumer. The fact that most high speed Internet comes from someone who also offers you telephone and television prevents competition on quality. For instance. I have always used DirecTV for TV, because (1) they have the better service and (2) they are the only ones who have figured out how to make a channel be one number regardless if it is SD or HD. My parents have Verizon FiOS and every time I go over, what ever they are watching, I have to hit "C" because to them, channel 5 is channel 5, not 505. On my DirecTV boxes it is. When I lived in a Charter region, I could get Internet for $59.99/month, or Internet, phone, and basic (local channels only) for $59.97. Stupid. But they can call me a television subscriber and charge more for ads. This has to stop. But given that our politicians are not working in our favor, I don't see that happening any time too soon. Sent from the iMore App

Can we even call them rivals? They do not compete at all.

Exactly.. It was laughable, the CEO of Comcast's argument is it wouldn't change the competitive landscape.. well, DUH, they intentionally AVOID competing, which limits competition to begin with.. Next, I'd like to see them strongly discourage this anti-competitive behavior of the Cable companies avoiding each others current territories. Thats really a big problem for consumers.