5 Common Apple Myths Debunked: From Face ID to Battery Life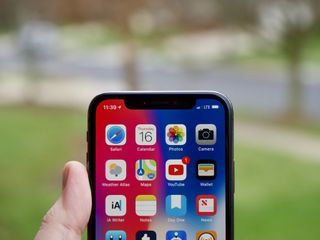 (Image credit: iMore)
For anyone who considers themselves the techie member of their family or group of friends (or has been involuntarily labeled as such), it can be a bit trying to explain — again and again — that many of the most common tech misconceptions are just that: misconceptions. If you find yourself regularly explaining to your family or friends that, no, charging your phone overnight isn't ruining the battery, this post can help you easily explain some of the most common misconceptions surrounding your Apple devices.
Apple isn't stealing your face or your fingerprint
When Apple first introduced Touch ID and again when it introduced Face ID, some suggested the company was scooping up and keeping your fingerprint and face structure data — that's simply untrue. As my colleague Rene Ritchie explains, Apple never has access to this data:
The same goes for third-party apps that perform facial tracking processes (think Snapchat) to layer on masks and other effects — those apps never get access to the facial structure data collected by Face ID:
You can learn more about Face ID, Touch ID, and Apple's protection of your data by checking out Rene Ritchie's complete guide on Face ID:
Face ID: Why you shouldn't be worried about iPhone X unlock
Face ID hasn't been hacked
While we're on the subject, you'll want to be able to explain to friends and family that Face ID hasn't been (and likely never will be) hacked. Folks have spoofed the system in very specific, very exacting circumstances, but no one has hacked Apple's Face ID system. Your phone is just as (if not more) safe using Face ID as it was using Touch ID.
Want to learn more? Here's Rene Ritchie's complete explanation of Face ID spoofs and the system's lack of hacks:
Face ID hasn't been hacked: What you need to know
Force quitting apps doesn't save battery life
We've all got that family member or friend who we see swiping away at their open apps, force quitting them dutifully before locking their phone. People seem to think it saves battery life on the iPhone. Let me be clear: it doesn't. Apple's own Craig Federighi (the senior vice president of software engineering) categorically confirms this. When he was asked if he force quit apps and if force quitting helped battery life he said, "No and no."
We've collected plenty of arguments and evidence to support this categorical denial. You can read more about all the ways this mass delusion is wrong here:
To force quit or not to force quit apps? That is the question...
Machine learning and artificial intelligence aren't surfacing your secrets
The terms "artificial intelligence" and "machine learning" have been known to stir up a few conspiracies and misconceptions in tech. Apple's own Core ML platform faced this very challenge back in October when Wired published an article claiming that the company's machine learning engine could surface your iPhone's secrets. As my colleague Rene Ritchie explains, apps that make use of Apple's machine learning tech aren't getting more access to data:
In other words, regardless of Core ML (again, that's Apple's machine learning tech), apps aren't getting deep, dark secrets buried in your iPhone. If you're looking for more evidence to take to your family and friends, you can learn more about Core ML here:
No, Apple's Machine Learning Engine can't surface your iPhone's secrets
Planned obsolescence is not a thing
Although the recent revelation that Apple throttles performance on older iPhones to balance power issues with aging batteries has ruined things for all of us, your family member is still mostly wrong when they claim Apple is purposefully trying to get them into a new iPhone. In fact, Apple's throttling is an example of how the company works to combat obsolescence: In order to provide a better experience on older phones (i.e. phones that don't randomly shut down while they're being used due to battery drain), the company programmed its software to balance processing and power requirements.
Regardless of what Apple device you're using, it's in the company's best interest to make sure your experience is as top-notch as possible. Ruining its high customer satisfaction ratings and reputation doesn't do Apple any good.
There's loads more to learn about Apple's decision to throttle performance and the company's $29 battery replacement program. You can learn everything you need to know here:
Apple's $29 battery replacement program: what you need to know
Others?
Did we miss any? What are some common misconceptions your family and friends tend to tout as gospel? Give us a shout in the comments or over on Twitter and we'll add the best and/or most annoying to the list!
Master your iPhone in minutes
iMore offers spot-on advice and guidance from our team of experts, with decades of Apple device experience to lean on. Learn more with iMore!
Mikah Sargent is Senior Editor at Mobile Nations. When he's not bothering his chihuahuas, Mikah spends entirely too much time and money on HomeKit products. You can follow him on Twitter at @mikahsargent if you're so inclined.