New DODOCases for iPad 2 get charitable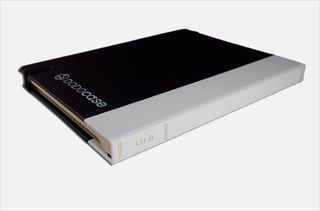 DODOCase -- those wonderful moleskin-like enclosures hand made with traditional book-binding techniques in San Francisco -- are coming for iPad 2 in multiple colors for $59.95 and even a special edition for $89.95. What's more, when you place your pre-order you can choose to donate 10% of the price to one of the three charities -- SFMADE, San Francisco Center for the Book (SFCB), or Leukemia & Lymphoma Society. Sounds as good as they look.
[DODOCase]
Get the best of iMore in your inbox, every day!
Senior Editor at iMore and a practicing therapist specializing in stress and anxiety. She speaks everywhere from conferences to corporations, co-host of Vector and Isometric podcasts, follow her on Twitter @Georgia_Dow and check out her series at anxiety-videos.com.
Do we know if 3rd party cases are going to be able to take advantage of the auto on-off feature the hideous smart cover provides? From what I understand, it is just a cool magnet trick...

Yeah, I'd like to know whether the auto-on-off feature is included in 3rd party cases like Chris mentioned above too. I don't think the new smart cases are hideous, but from the looks of it, they offer no protection for the back of the iPad2. They say its "durable aluminum", but i'm sure it scratches - easily...

I can't imagine that they wouldn't be able to take advantage of it. I mean, it's just a magnet right?

Thanks. I didn't know about DODOCase, and they look like very nice products. Glad they aren't leather.

I posted my experience with the DODOcase on another forum. I was not happy with it. What I said was something like this...
It is one of the WORST cases that I've ever bought for iPhone or iPad! It doesn't even look good. It has a silly strap that flops around under the case when not in use. The case is HUGE with all the wood surrounding it -- it's like the iPad is now grown into a netbook.
Worst of all is the top cover. It warps and sags after just a week or two. Then when you try to straighten it, the inner lining starts coming loose. I don't know how long it's going be before I throw it in the trash.
And this is without moving the iPad outside the house once. I have another much more practical case that I use when the iPad goes out of the house.

Hi there, I found your blog by means of Google at the same time as looking for a similar subject, your web site got here up, it seems to be great. I have added to my favourites|added to bookmarks.