PlayStation Portal versus Remote Play on iPhone or iPad — Don't make the wrong choice this Black Friday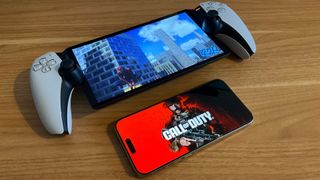 (Image credit: Future / John-Anthony Disotto / Sony)
When the PlayStation Portal was first announced, I was incredibly excited by the idea of a first-party product that would allow me to play my PS5 games handheld. After months of anticipation, the product seemed less appealing by the day, with a lack of BlueTooth support, slow, last-generation Wi-Fi 5, and the same awful battery life as my DualSense.
Last week, I wrote an article about the PS Portal and why I would buy a BackBone One instead when Black Friday arrives. I ended up caving in and purchasing a PS Portal to make sure I gave the product a fair chance; here are my thoughts and comparisons with my current remote play setup on iPhone and iPad so you can see what works best for you and opt for the right purchase this Black Friday.
A similar experience
So, let's be clear: the PlayStation Portal is a remote player that allows you to stream your PS5 remotely to a dedicated handheld. It's a lovely product in hand, probably one of the best-designed handhelds I've ever used. It's comfortable to hold, has all the bells and whistles of the DualSense's haptics and adaptive triggers, and feels like a product you actually want to use.
As far as the experience of playing your PlayStation 5 on the PS Portal goes, mileage will vary depending on your Wi-Fi connection. Before the handheld was released, many believed the Remote Play experience on a first-party device would mean smoother gameplay and more responsive input. Unfortunately, the remote play experience here is identical, if not slightly worse, than using the Remote Play app on an iPhone.
For $200, you get a device that lets you play PS5 games around your home with a similar feeling you get from playing with one of the best controllers ever made. Aside from the ergonomics and haptics, you don't get much else.
After playing Spider-Man 2 with the PS Portal on its large 8-inch LCD panel, I couldn't help but feel disappointed. The Portal's display is fine, but nothing more — although given that the price is $200, it feels fairly reasonable. But then I got to thinking; Why would you buy this if its sole purpose is a remote play service that is no better than the one you already have in your pocket or in your home?
So I turned to my trusty Apple devices. I barely ever use them for gaming, but I wanted to compare Remote Play with an actual DualSense controller on an iPhone and iPad against the latest dedicated device Sony now offers.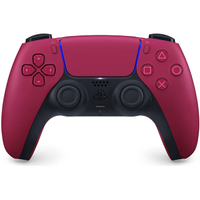 Cosmic Red DualSense Controller | $74 $49 at Amazon
At 35% off for a new PlayStation 5 controller, it's a great deal here already. Featuring a red shade, you can pair this with your iPad, iPhone, Mac, or Apple TV, so you can use it with plenty of Apple Arcade games.
Playing Spider-Man 2 on my iPhone 15 Pro Max was pretty nice. No handheld will ever feel as comfortable as a controller, so bear that in mind, but the experience felt smoother, and the OLED Super Retina XDR Display made all the difference. It's always worth saying, however, that even with Apple's largest iPhone offering, the game still felt a little too small. Still, I enjoyed the experience on my iPhone more than the Portal because of how beautiful the display is compared to the Portal's cheaper LCD.
I would love to try this setup with a BackBone One, but I'll wait for Black Friday to do that, as we've seen the controller grips sell for as low as $69 in previous shopping events. After being impressed with the iPhone experience, I thought I'd try my DualSense on an iPad Pro 11-inch, and after a few initial hiccups, I was pretty impressed.
Spider-Man 2 on the wicked 11-inch display looks awesome. On multiple occasions, the Remote Play app lagged and buffered on launch, but as soon as the connection stabilized, the experience was as good, if not better, than my iPhone and PlayStation Portal. Obviously, it's harder to lie down on the sofa and play games with an iPad and a controller, but this felt like the best of both worlds, thanks to a better display than the Portal and a bigger display than the iPhone.
Is there a best way to play PS Remote Play?
After playing the PS5 across all three devices, I've come to the conclusion that no Remote Play option is perfect. The PS Portal is problematic because it does nothing apart from running the same app you can run on your smartphone in a dedicated product. Someone out there will want to burn $200 on a device that will become a brick once Sony moves on from the PS5, but for me, it feels like wasted cash. Let's put it this way — if the power goes out, my iPhone is still an iPhone that can play games. The PlayStation Portal, with no Wi-Fi connection, is a very comfortable paperweight.
As for the iPhone or the iPad, you'll need to find a gaming accessory that works for your needs. That could be the BackBone One or something more traditional like the DualSense controller you already have in your home. I prefer the iPhone or iPad route because when Remote Play doesn't play nice, it's just one of the many use cases for your device versus a Portal, which can stutter and lag despite only having that single function.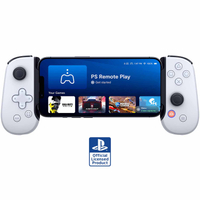 BackBone One Mobile Gaming Controller | $99.99
A PlayStation Feel
The BackBone One Mobile Gaming Controller is officially licensed from Sony, so if you're familiar with the feel of a PlayStation 5 controller, this will feel comfortable in your hands.
Price Check: Best Buy $99.99 | B&H Photo not available
The great thing about Remote Play with your PS5 is just how many options there are to play on the go. For me, the PlayStation Portal is not the route to take, but for many, its simplicity and owning a device with a sole purpose will be enough to warrant its $200 price tag.
I'm going to buy a Steam Deck OLED to get the dedicated gaming device with the OLED technology that looks so damn good on my iPhone. But until I can justify the $549 price tag, I'll opt for a BackBone One instead this Black Friday.
Save money with Black Friday sales
Master your iPhone in minutes
iMore offers spot-on advice and guidance from our team of experts, with decades of Apple device experience to lean on. Learn more with iMore!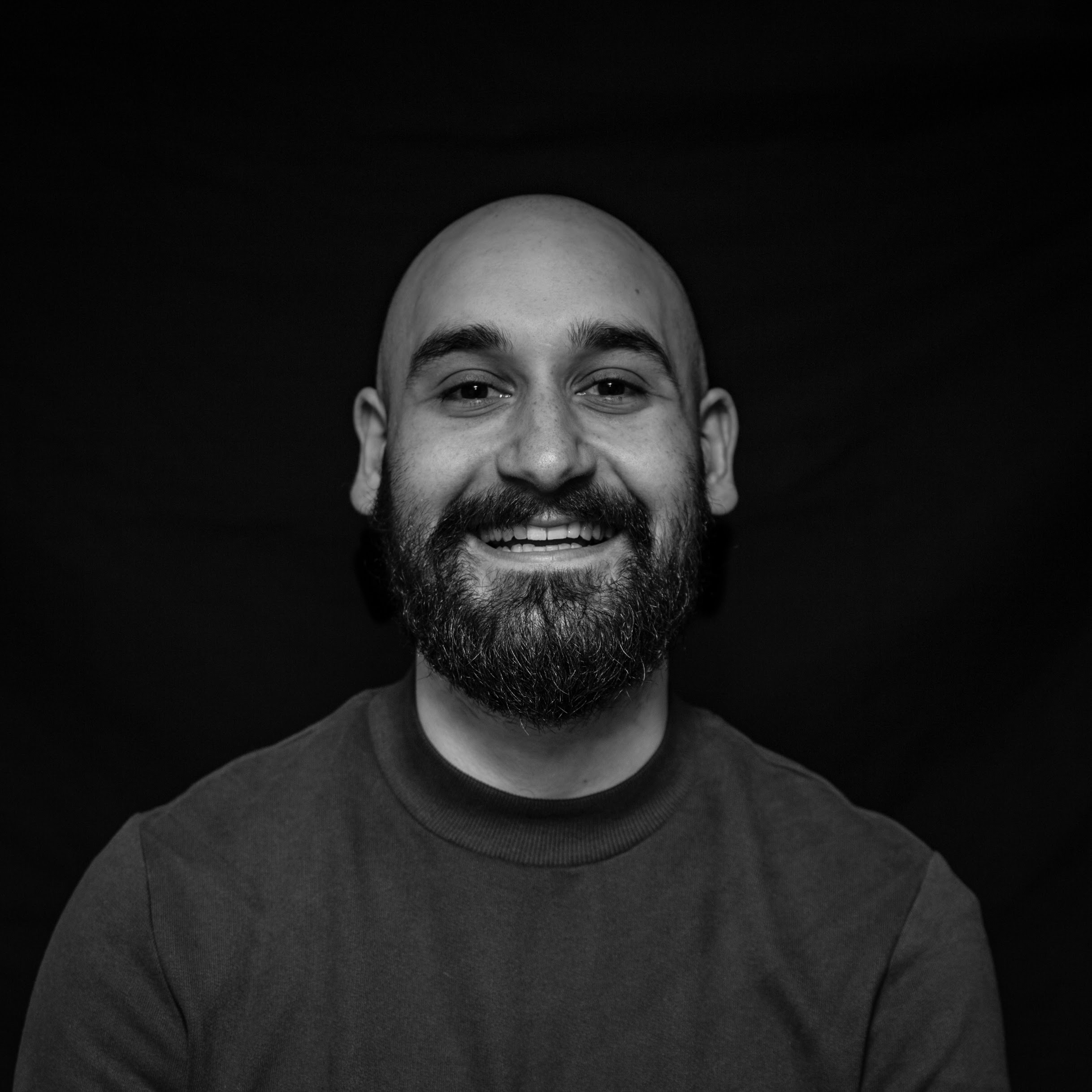 John-Anthony Disotto is the How To Editor of iMore, ensuring you can get the most from your Apple products and helping fix things when your technology isn't behaving itself.

Living in Scotland, where he worked for Apple as a technician focused on iOS and iPhone repairs at the Genius Bar, John-Anthony has used the Apple ecosystem for over a decade and prides himself in his ability to complete his Apple Watch activity rings.

John-Anthony has previously worked in editorial for collectable TCG websites and graduated from The University of Strathclyde where he won the Scottish Student Journalism Award for Website of the Year as Editor-in-Chief of his university paper. He is also an avid film geek, having previously written film reviews and received the Edinburgh International Film Festival Student Critics award in 2019.

John-Anthony also loves to tinker with other non-Apple technology and enjoys playing around with game emulation and Linux on his Steam Deck.
In his spare time, John-Anthony can be found watching any sport under the sun from football to darts, taking the term "Lego house" far too literally as he runs out of space to display any more plastic bricks, or chilling on the couch with his French Bulldog, Kermit.
Here's my use case...I simply want a remote play device that is truly portable with a large enough screen to make the gameplay passable.

iPad/iPhone with a controller is not portable. Not easy to just pull out and play when commuting or when in bed.
I have an iPhone 14 Pro Max with a case on it...a pain to use with the Backbone because you have to take off the case. Too much friction to take off the case and put into the Backbone for a pick up and play experience. And while the screen is passable, it still feels too small for remote play.

I'd love to consider the Steamdeck and remote play that way but I'm not really a PC gamer and the device seems too expensive for just remote play. And, with the OLED version now out, it's kinda hard to consider the LCD model despite it being cheaper now.

Believe it or not, with the "cons" above is why I'm considering the Playstation Portal. It may not be perfect but you get the controller experience with a large enough screen for $200. It's truly portable and, hopefully, just pick up and play. In a perfect world, the device would have an OLED screen and support wifi 6E but I guess that's the next version of the Portal if it's supported that long.

The cons is that the Portal doesn't support bluetooth and, strangely, doesn't currently support Playstation Cloud streaming. Hopefully, that's a future software upgrade.

Reply