Comics: The Guardians of the Stylii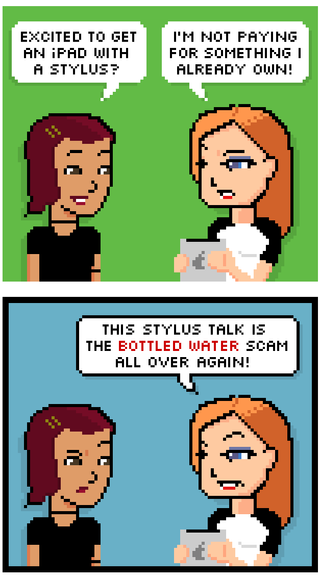 Ed: Welcome to this week's edition of The Pixel Project: a weekly comic from Diesel Sweeties' Rich Stevens on Apple, technology, and everything in-between. This week: The Guardians of the Stylii.
Read more comics from the Pixel Project on iMore.com.
Pixel lover and cartoonist. Still have my original Apple IIgs. See more at clango.org or follow him on Twitter @rstevens.
Love it! Sent from the iMore App

Haha! Hilarious! Sent from the iMore App

These would be much better if any of them were ever actually funny. Sent from the iMore App

In all fairness, you probably skew towards the grumpier end of our community spectrum :)

@rich: Ring finger? No, wait, pinky? No... Am I getting warmer at least?

i lold nd choked on n Apple i r8 8/8 m8 hype outta skype Posted from the amazing whatever device I can afford because I'm a broke college kid.
Get the best of iMore in in your inbox, every day!
Thank you for signing up to iMore. You will receive a verification email shortly.
There was a problem. Please refresh the page and try again.