The best new iOS 16 iPhone Lock Screen looks, widgets and more
Make stunning Lock Screen looks for iPhone with iOS 16.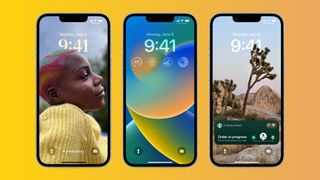 (Image credit: Future)
iOS 16 will come packing with plenty of new features, like iCloud Shared Photo Library and the option to edit and unsend messages, while also reworking recently added features like Focus modes to be more powerful.
One feature that's got everyone talking is the biggest overhaul of iOS Lock Screens in years. We've already shown you how to customize your Lock Screen on iPhone and iPad, but now we're going to show you exactly what you can achieve with the tool in iOS 16.
Apple has revamped notifications again so that they appear from the bottom of the Lock Screen, and that means you can use the bulk of your iPhone's display as a canvas to be adorned with images, cool effects, and even lock screen widgets.
It feels like a natural next step after home screen widgets made their debut and should make your iPhone more instantly recognizable and unique within just a few minutes of setting it up.
It's a powerful feature set that's set to improve and grow deeper as time goes on, so we've put together our guide to what you can do with your lock screen right now.
Disclaimer: We're currently using the iOS 16 beta because the full release isn't expected (as per Apple's usual schedule) until September. As such, some of these features may change in the time before the final release launches, but we'll keep it updated nonetheless. Remember, beta software, by its very nature, is unfinished and potentially buggy, so make sure to back up important files before installing beta builds.
How Lock Screen customization works
You can always trust iMore. Our team of Apple experts have years of experience testing all kinds of tech and gadgets, so you can be sure our recommendations and criticisms are accurate and helpful. Find out more about how we test.
The process of customizing your iPhone's new Lock Screen in iOS 16 works similarly to configuring the Home Screen in iOS 14 and 15. Users need to hold on the Lock Screen for a second to enter a customization mode.
From here, you can create Lock Screen options by hitting Customize at the bottom of the screen, which moves into a view that's pretty close to how watchOS 9 users will tweak their complications.
Users can swipe through different options relevant to that Lock Screen type, so for a standard photo background, you can adjust the color of the backdrop, apply studio lighting, or move into black and white.
Lock Screen changes in iOS 16
If that sounds a little basic, rest assured there is much more that can be done to tweak your phone's Lock Screen.
Widgets, previously added to the iOS Home Screen in recent years, can take up the spot just below the time. At the time of writing, third-party apps aren't supported, but there are still plenty of uses for Apple's "stock" widgets that we'll cover shortly.
You can also customize the way the digital clock at the top of the screen is displayed, which is a first on iOS. Not only are there new fonts and colors to choose from, but there are now Arabic Indic and Devanagari options, too.
Perhaps most impressively, iOS 16 can apply a subtle depth effect to your images, which means your clock can appear just behind subjects in photos. It's easy to toggle on or off but does add a touch of class by using the iPhone's intelligence to separate the background from the foreground of an image.
The same technique works on many of Apple's preinstalled backgrounds, so don't worry about missing out on the feature if you don't have a favorite photo to use.
Why is my Home Screen tied to my Lock Screen, and how are they affected by Focus Modes?
Before iOS 16, Home Screens and Lock Screens were almost completely separate. You could set an image as your wallpaper on both, but that was about the limit of the two working in tandem. This meant that your Lock Screen, certainly since the inclusion of Home Screen widgets, felt like a security measure and nothing more. It kept prying eyes off of your Home Screen but offered little more than a notification window.
With iOS 16, though, Apple has worked to tie both the Lock Screen and Home Screens together more closely. Now, when setting a new Lock Screen, you'll have the option to Set as Wallpaper Pair. This means that once you unlock that particular Lock Screen, you can set what appears behind it.
Not only is that great for users that love to mix things up regularly and flick through different layouts, but it's also a great tool for Focus Modes. Introduced in iOS 15 (and getting some big upgrades this year), Focus Modes let users switch between different settings that are tied to a particular status. In the car? The driving focus mode will silence distractions, and let people know you're busy. Working? Social media notifications can be pushed back until the end of the working day.
With the new Lock Screen option, though, you can set a specific Lock Screen for each of your focus modes. That means that as an example, you could set a nice, plain-looking "Work" focus Lock Screen that puts Slack and email notifications front and center while working, and a similarly buttoned-up Home Screen to match. Come the weekend, you can toggle the "Personal" focus mode to have pictures of your family or pet take up your Lock Screen, and widgets like Spotify occupy your Home Screen, too.
The good thing is that while this adds additional utility for power users, you can skip Focus Modes, and even Wallpaper Pairs if you'd like.
What are Live Activities?
At the time of writing, Live Activities haven't yet rolled out, but they're a new tool developers can use to ensure that time-sensitive notifications won't get buried in your notifications.
While iOS 16 still has support for time-sensitive notifications, Live Activities differ in that the app in question is constantly checking to see if anything needs to be updated. Examples of this include sports scores that update in real-time or knowing how close your Uber is.
As far as we know, these don't need to be added as a widget; these will populate if you give the app the requisite permissions. That's ideal since it means you won't need to have the Starbucks app on your Lock Screen if you place an order.
The best Lock Screen options in iOS 16
Photo Lock Screen
The current iOS 16 beta has plenty of pre-built Lock Screen options, but many are likely to opt for a photo of a loved one or treasured memory.
There's plenty that can be done with it, too. In our example here, we added the Personal Focus Mode and widgets but also opted for a gray/blue color backdrop to make the image subjects pop.
Weather Lock Screen
iPadOS gained a weather app this year, but iOS isn't to be outdone. The Weather Lock Screen option offers a gorgeous, constantly updated look at the current weather. So when there's a storm coming, you'll see the clouds get darker.
It'll automatically default the widgets to Weather ones, too, although these can be switched out.
Clownfish Lock Screen
A little piece of macOS history: The Clownfish wallpaper is back and as adorable as ever. Even better, it uses subtle depth effects to put some of the foreground items in front of the time.
Pride Lock Screen
Apple's long-running support of the Pride movement continues, and this iOS 16 Lock Screen gets on our list thanks to a slick unlocking animation that opens up each of the individual "strands." It adds a much more tactile feel to a process you do dozens of times a day, and we're excited to see more bespoke Lock Screen animations.
The best iOS 16 Lock Screen widgets
Widget Selection
Since iOS 16 is currently in beta, there are only a few available widgets that can be used, but there are definitely some that'll be incredibly useful.
There are some ground rules, though. There are four "slots" where Lock Screen widgets can be placed, and some can take up multiple spots. That means you may have some tough decisions to make when third-party apps join the lineup, but at least you can still use Home Screen widgets, too.
Calendar Widget
An obvious choice for busy users, the Calendar Widget can show your next appointment at a glance. That means if you're wondering which meeting is next, it can tell you without needing to unlock your phone.
The Clock Widget is also an ideal partner for the Calendar since it can show you the current time in specific time zones.
Battery Widget
If you're an Apple Watch user, then having the Fitness Widget to show how close you are to closing your rings is great, but the Battery Widget can also show you how much battery your smartwatch has, which can then potentially free up a watchOS complication slot.
It can also show the battery level of connected earphones, too, so whether you're an AirPods or Beats user, you won't need to dive into Control Center to find your charge levels.
The Weather Widget is also well worth a look since it offers temperature, conditions, UV index data, and much more in different widget options.
Whatever you decide to go for when it comes to customising your iOS 16 Lock Screen, Apple has finally offered a good selection of options for making your phone feel more like, well... your phone. What was once the reserve of Android users and those brave (or foolish) enough to jailbreak their devices is now home on the iPhone – and we couldn't be happier.
Master your iPhone in minutes
iMore offers spot-on advice and guidance from our team of experts, with decades of Apple device experience to lean on. Learn more with iMore!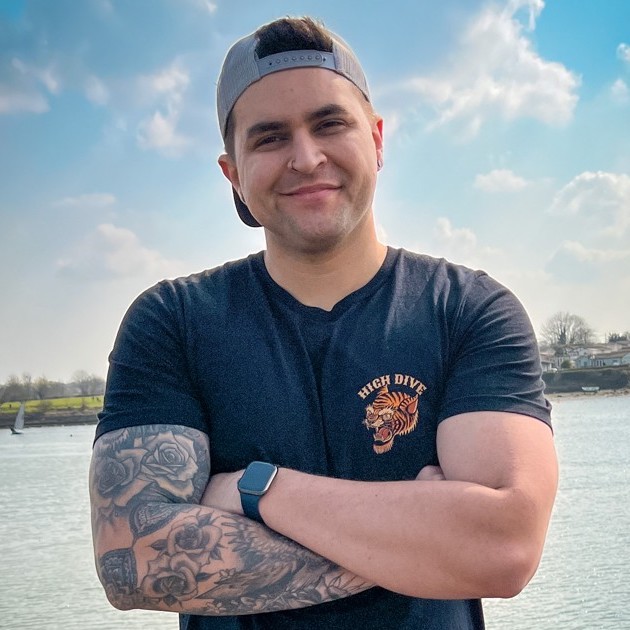 Lloyd Coombes is a freelance writer with a specialism in Apple tech. From his first, hand-me-down iMac, he's been working with Apple products for over a decade, and while he loves his iPhone and Mac, the iPad will always have his heart for reasons he still can't quite fathom.

Since moving from blogging to writing professionally, Lloyd's work can be found at TechRadar, Macworld, TechAdvisor and plenty more.

He's also the Editor in Chief at GGRecon.com, and on the rare occasion he's not writing you'll find him spending time with his son, or working hard at the gym (while wearing an Apple Watch, naturally). You can find him on Twitter @lloydcoombes.