iTribute [Sunday Fun Video]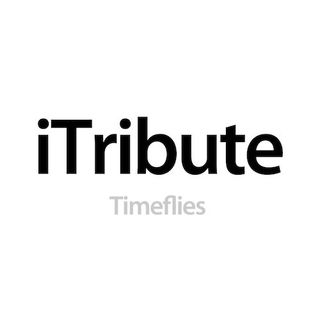 The folks at Timeflies have made a unique tribute to the late Steve Jobs for one of their Tuesday songs.
Check it out, below.
Writer for iMore, YouTube Vlogger, and Host for [TEChBrits]
Superb! A fitting tribute to da man Steve Jobs!!! RIP Steve

Got to say that was excellent. I wasn't sure it was going to work but the lyrics are really well thought through.

Timeflies got that Linkin Park, Maroon 5 feel and vibe going on. Nicely done and a great tribute to a Great Man.

This is awesome. Definitely we will miss Steve. This is a great tribute to the greatest genius of our time.

Thank's folks for this great clip, made me a little teary

Like the song, he's cute, is it on iTunes?

go to youtube page and you can download a mp3 and use one of million was to crop and convert

Dance choreography shot with a iPhone 4S to this would be bomb :)

check this out : http://j.mp/ifgGhD

check this out : http://j.mp/ifgGhD

Ridiculously awesome. I love the "one last thing" breaks in this lol.

That was awesome! Thanks for the video and thank you Steve.

The video is an outstanding production and a must for the Apple Gang...Windows users should also watch to see just what they are missing!
Ron

WOW!!!!!!!!!that was great.
Get the best of iMore in in your inbox, every day!
Thank you for signing up to iMore. You will receive a verification email shortly.
There was a problem. Please refresh the page and try again.