Jabra's official eBay store has the Jabra Elite 65t true wireless earbuds on sale for $89.99 refurbished. You can get the earbuds in Titanium Black or Copper Black for the same price. Jabra says the earbuds are like new and backs them up with a 180-day warranty. New versions go for $170 on Amazon.
Bluetooth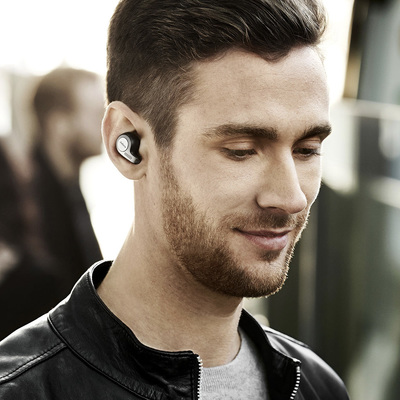 Jabra Elite 65t true wireless earbuds refurbished titanium black copper black
The refurbs come direct from Jabra and are covered by a decent warranty. You'll still get all the awesome features of the earbuds even at this low price.
$89.99 $170.00 $80 off
The 65t have dual microphone technology and true wireless Bluetooth stability that helps reduce audio drops. They will last up to five hours on a single charge of the battery with an extra 10 hours of battery life within the charging case itself. If you're worried about not having enough of a charge, you could also bring along a portable battery charger to keep them powered up. These headphones also feature one-touch access to Alexa, Siri, or Google Assistant, which can make your life so much easier when it comes to remembering appointments or dealing with smart home technology.
We may earn a commission for purchases using our links. Learn more.