Bluetooth headphones are extremely popular right now, and while many of them appear to be the same on the outside, it's what is on the inside that sets them apart. These Jabra Move Style Edition headphones may look pretty basic, but they boast an impressive 14 hours of battery life per charge, which is more than double what some of the competition offers. Right now, you can pick up a pair for just $65.89, which is the lowest we've ever seen them drop. Only the black pair is available at this price, and the blue ones are still actually $100.
On the ears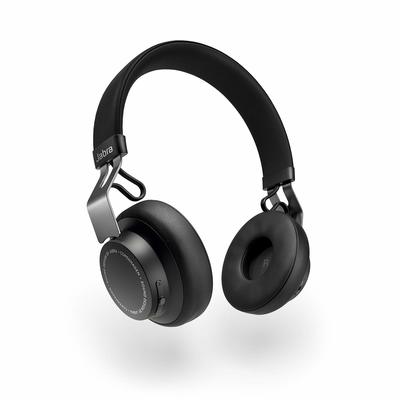 Jabra Move Style Headphones
These on-ear headphones have great battery life, are lightweight, and look great. Above all this, the sound quality is exceptional, and if the battery does happen to die, you can simply plug them in to keep listening!
$65.89 $99.99 $34 off
The ultra-light headband design makes them comfortable to wear for hours on end if you need, and the headphones have built-in music controls so you don't need to reach for your phone every time a song comes on that you want to skip. Beyond great battery performance while in use, these also offer 12 days of standby time, so you won't need to worry about charging them after every single use. They can be fully recharged in less than two hours, so when you do manage to kill them it won't take forever to get them up and running again.
There's a built-in mic for taking phone calls, and they do come with a cord in case you're running low on power and need to continue using them before you can charge them up. With more than 1,600 reviews at Amazon, these maintain an impressive 3.9 out of 5 star rating.
We may earn a commission for purchases using our links. Learn more.