JOYSTICK-IT brings a physical joystick to your iPad for a better gaming experience [video]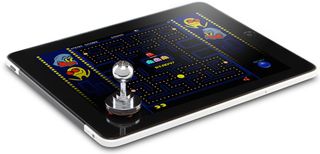 JOYSTICK-IT is a joystick for your iPad that aims to replace the clumsy on-screen virtual joysticks found in lots of iPad games. If you struggle with on-screen joysticks (I certainly do), this could be another option to consider. The JOYSTICK-IT is made from lightweight solid milled aluminium and certainly looks the part.
All you need to do is load your game of choice and place the JOYSTICK-IT over the virtual joystick and it will stick to the glass. You can then use it in place of the on-screen joystick and hopefully rack up some new high scores and achievements!
The JOYSTICK-IT is available now at a cost of $24.99 for one or as a twin pack at $39.99. As with all of these type of accessories, it would be best to check that it will work correctly with the games you intend to use it with before parting with your money!
Take a look at the video after the break; do any of our readers fancy picking one of these up? Let us know in the comments!
UK editor at iMore, mobile technology lover and air conditioning design engineer.
This looks so awesome. I bought the Fling and I hate it. The suction cups keep popping off my iPad when I'm in a game and it's a bit on the stiff side.
Get the best of iMore in in your inbox, every day!
Thank you for signing up to iMore. You will receive a verification email shortly.
There was a problem. Please refresh the page and try again.