Kano will release a Star Wars-themed kit in the second half of 2019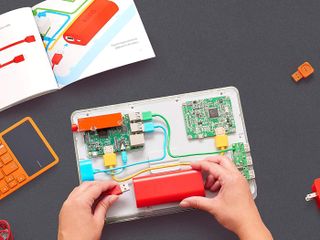 If you want to learn how to code or get a better understanding of how computers work, Kano is a company you should be following if you aren't already. It sells a variety of coding and computer kits that make STEM education fun, and today, Kano announced that it's partnering with Disney for something pretty exciting.
Per Kano:
There's currently no word as to how much the Star Wars-themed product will cost or what it'll look like, but we're pretty stoked to see it nonetheless.
Commenting on this news, Kano's CEO and co-founder, Alex Klein, said:
We'll be following Kano closely for more details as they become available, so be sure to stay tuned as we learn more!
Kano Harry Potter Coding Kit review: Just like magic
Get the best of iMore in in your inbox, every day!
When Joe isn't acting as the News Editor for Android Central, he can be found helping out with articles here and there at iMore. He was last spotted at Starbucks surrounded by peppermint mochas. Have a tip? Send an email to joe.maring@mobilenations.com!
Thank you for signing up to iMore. You will receive a verification email shortly.
There was a problem. Please refresh the page and try again.