Logitech wants to transform itself with its new Logi brand and revamped logo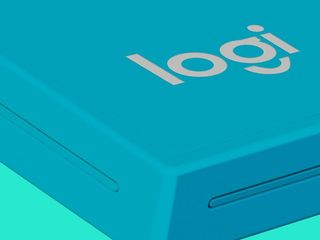 Logitech is on a mission to reinvent itself to consumers with a new version of its company logo and an all-new brand called Logi. The PC and mobile accessory maker says the changes are part of its "transformation" into a company that has a bigger emphasis on design.
Logitech states:
That includes products that will have the new Logi brand name. Logitech has yet to offer any details on their new Logi devices, saying only that the first one "is around the corner" and that consumers can "expect some twists and a few surprises in new categories."
Source: Logitech (opens in new tab)
I have been writing professionally about technology and gaming news for 14 years.
I don't even have epilepsy and this ad almost gave me a seizure. Seriously, the constantly switching, highly contrasting colors were enough to give me a headache. Who could have thought this was a good idea?

It shows they don't know the first thing about design.

Cheap production, hideous casting and painful soundtrack. This does not augur well for the company.

They can start by making mice that don't have rubber that liquefies after a few years. That would be great. Sent from the iMore App

OMG. That's happening to one of the computers I have set up right now. My 8-year-old son uses it, so I have a cheap (5+ year old) mouse hooked up. The plastic case is literally turning to mush. You can "shave" the plastic/rubber off with your fingernail.

I was excited until I saw the ad.......... Somebody needs to step up the peripherals market. This doesn't look promising.

Logitech makes great products, but that video was weak.
Get the best of iMore in in your inbox, every day!
Thank you for signing up to iMore. You will receive a verification email shortly.
There was a problem. Please refresh the page and try again.