Microsoft shows off new developer tools, including Office 365 single sign-on for third-party iOS apps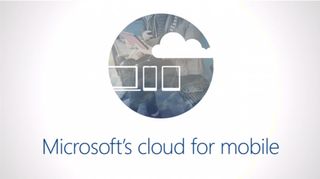 Microsoft Office for iPad was the big news out of todays press event in San Francisco, but there were also some interesting looking developer tools discussed. For example, Microsoft showed off Office 365 single sign-on, using it with Docusign to access your cloud documents from within a third-party application.
Such functionality isn't necessarily aimed towards the average consumer crowd, but in the business world having your relied upon apps being able to hook into your Office account is a big deal. In particular Microsoft mentioned iOS developers, and how having Office 365 integration would help them appeal to an enterprise crowd.
Microsoft CEO, Satya Nadella, was clear in his message. Office 365 will play a big part in Microsoft's future, and the vision is clear. They are committed to driving Office 365 everywhere their customers want to have it. And that's on every device they use; web, phone, tablet, desktop, everywhere. Office for iPad and the new developers tools are just a small piece of that.
Office 365 SSO was released in 2012. Just an FYI..

Pretty sure the Docusign thing (ie iOS apps being able to hook into O365) is new though? I mean...why else was Microsoft shouting about it?

DocuSign has adopted the Azure AD tech, and yes, that collaboration is new.

Good for Microsoft. I just don't see the need. Sent from the iMore App
Get the best of iMore in in your inbox, every day!
Thank you for signing up to iMore. You will receive a verification email shortly.
There was a problem. Please refresh the page and try again.