Microsoft's smartwatch rumored to be compatible with iPhone, Android and Windows Phone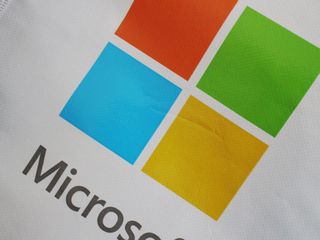 While Microsoft has yet to make anything official on the wearables front, we've seen plenty about their rumored smartwatch lately. From what we've seen so far, their offering will be a slim design that offers a slew of fitness features and also has a removable watch body that fits snuggly into a companion charging/sync dock.
According to Forbes, Microsoft's watch may also be cross-platform by supporting Windows Phone, Android and iOS devices — something that not many current smartwatches can claim. The report also says that the smartwatch will continuously monitor your heart-rate and will run for two days on a single charge.
The race is on in the "big name" smartwatch game. Android Wear is coming in a few months and Apple is expected to announce their own smartwatch in the fall, so Microsoft will have to get moving if they want to be a part of the action later this year.
Does a Microsoft smartwatch appeal to you? What features would you be looking for?
Get the best of iMore in your inbox, every day!
Editorial Director - High Yield
Getting his start writing about BlackBerry in 2008, Adam is the Editorial Director of High-Yield content at Future. Leading an outstanding team, he oversees many of the articles the publisher produces about subscriptions and services – VPN, TV streaming, and antivirus software. From buying guides and how to watch content, to deal news and in-depth reviews. Adam's work can be seen on numerous Future brands including TechRadar, Tom's Guide, T3, TTR, Android Central, iMore, and Real Homes.
That would be awesome. I use Microsoft services but use an iPhone because of the mobile ecosystem. Sent from the iMore App

That would be awesome. I use Microsoft services but use an iPhone because of the mobile ecosystem. Sent from the iMore App

I like the idea of a cross-platform approach. It's market savvy :) Sent from the iMore App