Mozilla to finally bring Firefox to iOS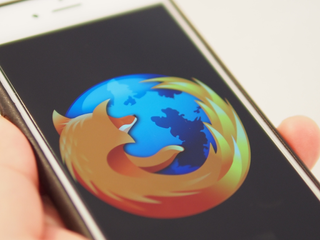 (Image credit: iMore)
Though Apple has historically been pretty restrictive when it comes to third-party browsers on iOS, it looks like Mozilla may finally be making the plunge onto your iPhone in the near future. Mozilla's release manager, Lukas Blakk, said via Twitter today that the company is going to bring Firefox to iOS.
In the past, Mozilla has been opposed to bringing its popular browser to iOS because Apple requires third-party browsers to utilize its own web engine — effectively barring Mozilla from bringing its own engine to the platform. However, Mozilla appears to have capitulated, saying that it needs to go where its users are:
There's no official word on when the browser could make its way to your iDevice, but it's reassuring to know that there will soon be more choice in the browser space on iOS.
Source: Twitter
Very good news. Firefox gets mad work on my Mac. Sent from the iMore App

Good news. Firefox was my favorite browser on my old PC, which hasn't been used since it died nearly a year ago. I'll have to give it a try when it become available. Sent from the iMore App

Tired of looking for Firefox for iPad Browser? Visit https://www.mac-webserver.com today for all you want to know about the Firefox for iOS and how to download it for you iPad device.

So basically it will sync our bookmarks to their UIwebView browser and their take on an iPhone UI but no Gecko rendering engine?

Unless Apple opens up a bit more and allows third-party browsers to use their own engines, that certainly looks to be the case.

They could do what Opera does and do it server based or something. Posted via the iMore App for Android

This is good news indeed. I use Firefox on my Macs, Linux and Windows systems and it's a pain not having it on iOS as well despite the fact that Safari is very good on iOS. Hopefully FF on iOS will support most/many FF desktop extensions (e.g Adblock). Maybe when this happens Apple will feel enough competitive pressure to add some basic things to iOS Safari like being able to save web pages to a file, like every browser has had since like the 1990s!

+1 on that Adblock extension! That was always one of my favorite things about Firefox. Sent from the iMore App

Yup, can't wait Posted via the iMore App for Android

If they follow iOS design guidelines (as opposed to their Android version which looked totally out of place during the Holo era), native gestures and give me my beloved NoScript, AdBlock and User Agent Switcher, I'm in!!

Hopefully full extensions support. Finally adblock on a browser for iOS albeit Dolphin Browser. Can't wait for the release. Posted via the iMore App for Android

So, what does this mean. A slower browser than safari? No thanks. If it isn't native or using Nitro then it's garbage. Make it run flash or something, no one is going to use it unless it brings something to the table. At this point it brings nothing but maybe slower running. Who wants that?

If they can turn it into a cleaner version of iCab with full synch with other devices, then bring it on. I dont expect much more reliability or performance (if any) than Safari, just useful tricks that Apple should have brought by now.

All very nice, but first iOS has to open up it's OS settings to allow the user to set the default browser (just like iOS now allows other keyboards).
Get the best of iMore in in your inbox, every day!
Thank you for signing up to iMore. You will receive a verification email shortly.
There was a problem. Please refresh the page and try again.