Nokia is acquiring smartwatch maker Withings for $191 million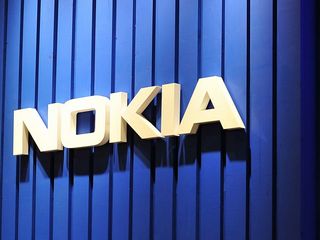 Nokia is staging its re-entry into the consumer market with the acquisition of French smartwatch maker Withings for $191 million. The acquisition is expected to close by the third quarter, following which Withings' staff will be integrated into Nokia Technologies, the Finnish manufacturer's consumer unit.
In a statement announcing the acquisition, president & CEO of Nokia Rajeev Suri said:
Head of Nokia Technologies Ramzi Haidamus said that the acquisition is aimed at furthering innovation in the digital health segment:
Withings' latest smartwatch is the $169 Activité Steel (opens in new tab). The watch offers a bevy of sensors that can track your daily activity, all in a chassis that looks like a traditional watch. In addition to smartwatches, Withings makes smart smales, connected alarm clocks, and home monitoring cameras. The vendor's products are compatible with Android as well as iOS, with the Health Mate (opens in new tab) app giving you an overview of your daily statistics.
Withings' products will live alongside the likes of the Ozo camera and the Nokia N1 tablet. It will be interesting to see the kind of products that come out of the partnership.
Get the best of iMore in in your inbox, every day!
The clumsiest man in tech.
Wow, that's a nice smart watch! Maybe the classiest smart watch yet.

and the battery life is just crazy. But it does come with limitations as to how 'smart' it is, and how 'health' oriented it is. It's no Garmin, or even Apple Watch. No miracle there. But the design is sick, yes.

"Nokia is staging its re-entry into the consumer market with the acquisition of French smartwatch maker Withings for $191 million. " 1. Nokia has been selling Android tablets (though sadly only in Asia) for about 2-3 years. 2. Withings makes far more products than smart watches, which isn't even their main thing. They are a connected device/IoT company. 3. Nokia's real return will be the C1, a smartphone that will run (forked but still compatible with Google Play) Android and Windows 10. If it is sold in America, unlike the N1, it would be a neat device to check out.

1 - The Nokia N1 was a test to the new business model Nokia is implementing for the future. That's why it's only available in China (and at this point, there would be no gain in releasing it anywhere else). 2 - Indeed. And that's why Nokia is acquiring them ;) 3 - There's no such thing as the "C1". That name doesn't exist. And Nokia had at least 2 or 3 devices in tests. How many will be released, that remains to be seem. Also, Nokia's upcoming smartphones will NOT run Windows 10 Mobile. They will be pure Google-approved Android. Nokia isn't suicidal to bet in a dead-OS twice and this time there's no Trojan-horse around to force them to. Finally, Nokia's upcoming smartphones will be premium devices. Which means they will command premium prices. And that makes it unlikely for them to reach the USA unless American carriers take the initiative of requiring the phones themselves. Everywhere else the phones will be sold normally, at full price, without carriers, on a PAYG basis. ;)
Thank you for signing up to iMore. You will receive a verification email shortly.
There was a problem. Please refresh the page and try again.