Plume is launching a $60/year subscription service for its Wi-Fi routers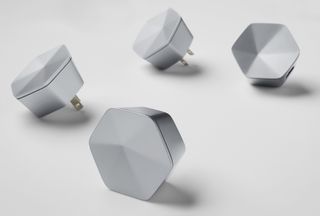 Mesh Wi-Fi systems have exploded in popularity over the last few years, with some of the standouts including the likes of Google Wifi and Eero. Plume debuted in late 2016 as yet another entry into this niche, and today the company announced that it's completely redoing its business model to be centered on a yearly subscription.
See at Plume
Dubbed as Plume Adaptive WiFi, the service costs $60 each year (or $200 for a lifetime membership) and grants you access to things like parental controls, speed tests, and things Plume refers to as "security products" and "active management." It's still unclear what that "active management is", but according to The Verge, Plume's CEO described it as something like this:
However, perhaps the biggest change is that you'll now be required to have a Plume Adaptive WiFi subscription to actually purchase any of Plume's products. The prices of these are heavily discounted (a three-pack of Plume Pods now costs $39 instead of the regular $179), and while prices will still rise as you add more to your cart, you're going to save a substantial amount of cash compared to retail prices of Plume's competitors.
Also, if you sign up for the service, buy a few Plume Pods, but decide not to renew, your routers won't be completely bricked. They'll continue to work, albeit not as well compared to a paying subscriber. It's unclear what sort of differences we're talking about, but it's likely that Plume will do what it can to keep you handing over those $60 each year.
In addition to the new subscription model, Plume also announced the Superpod — a more powerful version of its Plume Pod that's capable of tri-band networks. There's currently no word on how much Plume Adaptive Wi-Fi members will have to pay for it, but orders will begin soon on June 15.
Whether or not you're an existing Plume customer, what do you think about the transition to a subscription model? This is the first time we've seen it enter the router space, but it likely won't be the last.
VPNFilter malware has infected a million routers — here's what you need to know
Get the best of iMore in your inbox, every day!
When Joe isn't acting as the News Editor for Android Central, he can be found helping out with articles here and there at iMore. He was last spotted at Starbucks surrounded by peppermint mochas. Have a tip? Send an email to joe.maring@mobilenations.com!
More nickel and diming... 🤦‍♂️