Check out this collection of discounted iPhone cases through Apple's Amazon store. You're going to find there are a ton of options on sale for the iPhone 11, iPhone 11 Pro, and iPhone 11 Pro Max at the moment. You'll find silicone, clear, leather, and more. The prices vary but there are savings to be had everywhere. The silicone and clear cases usually sell for around $39, and the leather cases go for $49. Anything less than those prices is a good deal since Apple does not run discounts very often.
Protect for less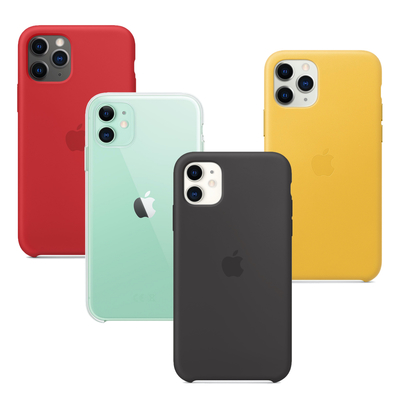 You'll find official Apple cases for the iPhone 11, iPhone 11 Pro, and iPhone 11 Pro Max. Prices vary based on color and size but all are on sale for at least a few bucks off and some are discounted by as much as $15.
From $30
Some of the cases like this white silicone case for the iPhone 11 Pro have dropped as low as $29.99. Grab the same case in black for just $1 more. The silicone case uses a microfiber interior lining to protect your phone, and the exterior feels nice and grippy. It's also designed to protect the outside from scratches and drops.
This black leather case for the iPhone 11 Pro Max is going for just $34.95. That's $15 off its regular price. Be sure to check out all the different colors when you find a case you like. These are made from tanned and finished European leather that develops a natural patina over time, and they also come with a microfiber lining.
Other series on sale include the clear cases for the iPhone 11 and the iPhone 11 Pro, silicone cases for the iPhone 11 Pro Max and iPhone 11, and leather cases for the iPhone 11 Pro.
Many of the super low prices are already starting to disappear. All of these deal prices might expire pretty soon. Be sure to find the perfect case for the phone you love.
Check out our comprehensive roundup of iPhone 11 cases for more of the best ways to cover up and protect your iPhone.
We may earn a commission for purchases using our links. Learn more.