SanDisk's Connect wireless flash drive gets a storage boost to 200GB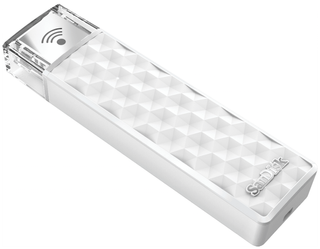 SanDisk's Connect is a USB 2.0 flash drive that offers Wi-Fi connectivity, letting you connect to the flash drive from your iPhone or iPad to easily transfer content. At CES 2016, SanDisk is launching a higher-storage model in the series, offering 200GB for those looking to store and stream media on the go.
Streaming and media management is handled through the Connect app (opens in new tab), which is available on iOS and Android. The drive can stream to three devices simultaneously, and delivers up to four hours of streaming on a single charge. In addition to the iPhone and iPad, the flash drive can stream media to the Apple TV.
Interested? The 200GB SanDisk Connect is now available on Amazon for $119.
SanDisk Connect 200GB at Amazon (opens in new tab)
Get the best of iMore in in your inbox, every day!
The clumsiest man in tech.
Maybe it's just me, but there was a time I needed one of these. But then I decided to spend extra, and got a 128GB iPad Air 2 instead. Don't get me wrong, this is definitely a good product to have, but this thing couldn't even play my .mkv files (looks mainly at connect app), which is pretty much what all my non-iTunes/non-ultraviolet movies are formatted on, rendering it almost useless to me. Not to mention this is still possibly usb 2.0

I have the 32gb version and you can't copy hd iTunes videos because even if you have enough space the file size is too large for the format type. Ugh. Sent from the iMore App

Why not just re-format the flash drive to accept larger file sizes?
Thank you for signing up to iMore. You will receive a verification email shortly.
There was a problem. Please refresh the page and try again.