The Denon AH-MM400 Music Maniac over-ear headphones are down to $289 on Amazon. You'd have to rewind time more than two years to find the last moment these headphones dropped this low. They more regularly sell for around $400, so today's deal is a bargain really.
Audio goodness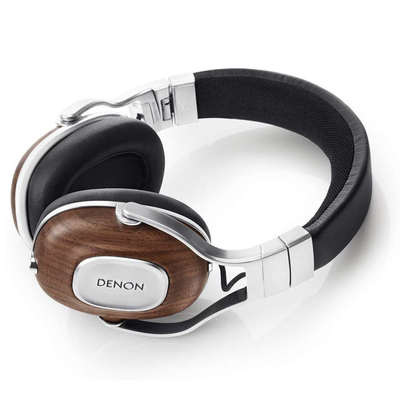 Denon AH-MM400 Music Maniac over-ear headphones
Tune your music to perfection with the free Denon app. Headphones have 40mm free edge drivers that are professionally tuned for a flat EQ experience. Use real wood housing and precision aluminum. Apple remote and integrated mic.
$289.00 $400.00 $111 off
Unlike most of the headphones we post deals on, the Denon headphones are not built for your usual daily wear and tear. These are audiophile headphones that you should be using when you sit in a comfortable chair and listen to vinyls. You might not get a lot of portability from them, but you are more likely to notice a greatly improved sound quality compared to your usual wireless headphones.
The Music Maniac headphones use 40mm drivers that are professionally tuned and provide a flat EQ experience so you get a natural tonal balance that is as close to the original music as possible. The drivers use Denon's Free Edge technology that helps extend the frequency range up to 40kHz. They have real hand-carved American Walnut earcup housings that eliminates resonance of bass-enhanced music. The design also provides you with passive acoustic isolation, helping you focus on the music instead of potentially distracting background noises.
The headphones have an integrated remote and mic that are designed for Apple devices.
The real key to these headphones is the Denon audio app available on both iOS and Android. You can use this app to custom tune to the sound of your headphones with the five-band equalizer. Select Flat Mode or use any of the nine custom EQ curves or go for Manual Mode and adjust the balance the way you want it. You can add reverb, boost the bass, widen the soundstage, and more. You can even access Tunein internet radio directly through the app.
We may earn a commission for purchases using our links. Learn more.