Though the US is spared from all the Boxing Day deals going on today in countries like Canada and the UK, there are still a few great after-Christmas sales happening right now in America that you shouldn't miss out on. Anyone who received a new smartphone for the holidays or those who still need a case for their device needs to take a look at the latest Speck sitewide sale before it comes to an end later tonight.
Today only, Speck is offering 50% off sitewide on all of its smartphone cases and accessories. While there are a few exceptions, such as The Collab Lab exclusive cases and items which are already marked down, this sale gives you the chance to save on pretty much anything sold at Speck. You'll even score free standard shipping with your purchase.
One Day Only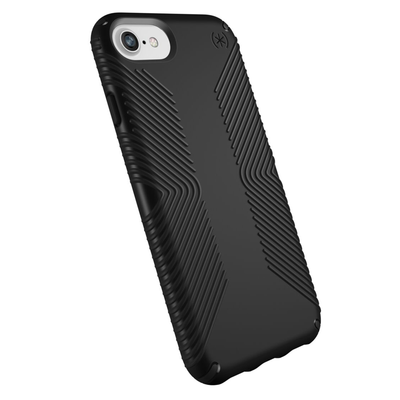 Speck Merry Christmas Sale
Speck is offering an extra 50% off sitewide for just one day only as part of its Merry Christmas sale! This sale includes discounted iPhone and Samsung Galaxy cases along with a few Google Pixel 5 cases as well.
Prices Vary
While there are quite a few Samsung Galaxy and Google Pixel cases on sale right now at Speck, the majority of cases on sale today are iPhone cases, with over 200 options to choose from. All the recent iPhone models have case options available at Speck, so whether you own the latest iPhone 12 Pro Max or the iPhone 12 mini, you have a few colors and styles to choose between. There are also cases for devices like the iPhone SE all the way back to the iPhone 7.
Speck also sells tablet cases for the Apple iPad. Currently there are iPad cases on sale starting at just $19.97 there for the 9.7 and 10.2-inch models.
You can find even more Speck cases and accessories on sale by searching through its website. If you don't have a phone made by Apple, Samsung, or Google, there are still other options available including cases for phones by TCL, OnePlus, Motorola, LG, Huawei, and more.
We may earn a commission for purchases using our links. Learn more.