The 3-in-1 portable travel charger from CJ Brands is currently $39.95 on Amazon as part of a special introductory offer. Normally, the charger will sell for $80, but for just four more days you can get it at 50% off that price. On Amazon, you can find it at this price in Ruby Red and Platinum. If you prefer Space Grey or Jet Black, you can order straight from the charger's website.
Flexible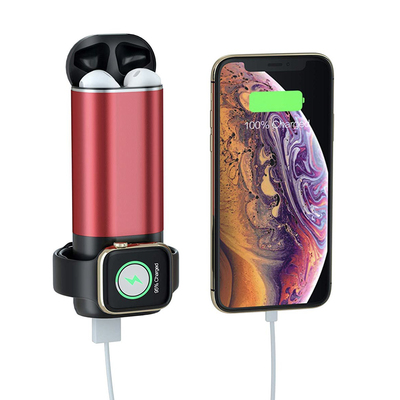 3-in-1 portable travel charger ruby red
The deal is available on its website and Amazon, and you have a few colors to choose from, too.
$39.95 $80.00 $40 off
The three functions include Apple AirPods USB charging, iPhone charging with a Lightning cable, and a wireless charger for the Apple Watch. Basically, if you're heavily invested in the Apple ecosystem, use this charger to keep all your favorite devices powered up. The battery capacity is 5200mAh, which is more than enough to charge all three devices more than once.
We may earn a commission for purchases using our links. Learn more.