If you're someone who can't stand having earbuds in your ears, or if you're like me and like to keep them in so long that it ends up leaving your ears sore, the AfterShokz Trekz Titanium Headphones could be perfect for you. These bone conduction headphones sit just above your ears and direct sound inwards without any discomfort. While they normally sell for $100 at Amazon, you can currently pick up a pair on sale for only $79.95, matching the lowest price we've ever seen them reach. Today's deal is available on all five colors the headphones are available in.
Listen Up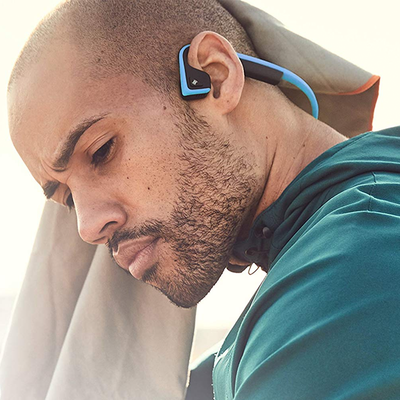 AfterShokz Trekz Titanium Wireless Bone Conduction Headphones
These wireless Bluetooth headphones were designed with athletes in mind and feature dual noise-cancelling microphones so you can take calls hands-free.
$79.95 $99.95 $20 off
The Trekz Titanium wireless headphones aren't just useful when it comes to staying comfortable; they can keep you safe too. By keeping them out of your ears, you'll have more awareness of what's going on around you. Plus, they're lightweight, flexible, and sweatproof, making them a great choice to wear to the gym or out for a run. They even have integrated dual noise-cancelling microphones for hands-free phone calls.
Android Central recently took a look at the similar Trekz Air headphones, nearly rating them with 5 out of 5 stars. Meanwhile, nearly 300 customers at Amazon left a review for the Trekz Titanium headphones resulting in a rating of 4.2 out of 5 stars.
We may earn a commission for purchases using our links. Learn more.