Ever worry about what your child might be accessing while browsing YouTube or the web? Amazon FreeTime Unlimited can help make sure everything your child sees and engages with is age-appropriate, and Amazon has an exclusive deal for new members that will let you try the service out for just a few dollars. You can score a three-month Family Plan membership which offers access for up to four devices for only $2.99 today. Plus, Amazon is throwing in a free pair of Disney kids' headphones with the purchase, of which you can choose between Toy Story, Avengers, Aladdin, or Spider-Man styles. An email will be sent after your order telling you how to redeem them.
Meanwhile, Prime members can start a one-year Family Plan membership for just $49 today at a $20 discount off its regular cost. The free pair of headphones is included with this deal too, though it's only valid for those with an Amazon Prime account. Starting a free 30-day trial of Prime will make your account eligible for the offer, as well as all the Prime-exclusive deals we'll be seeing this month thanks to Prime Day 2019.
Kid-Friendly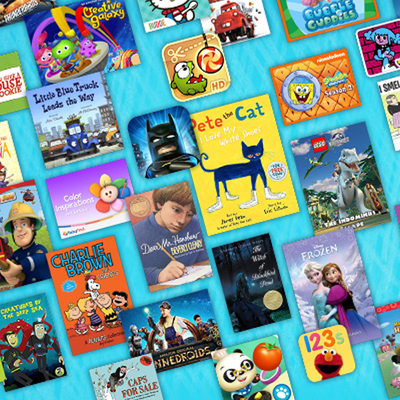 Amazon FreeTime Unlimited
FreeTime Unlimited is an all-encompassing app for your child to learn and play with, featuring unlimited access to ebooks, games, shows, movies, and more for a monthly fee. Joining today can even earn you a free pair of Disney kids' headphones.
Starting at $3
FreeTime Unlimited offers unlimited access to kid-friendly apps, games, books, TV shows, movies and more, many of which are educational and can help teach your child. Much of this content is by Disney, Nickelodeon, PBS and other well-known brands. There are also "best-in-class" parental controls that can let you restrict what your child will see and set usage time limits. The content provided is best suited for kids aged 3 through 12. One great feature is that FreeTime Unlimited works as a launcher for the device it's on, and you can't leave the app until a parent enters their password to allow the rest of the device to be accessed.
FreeTime Unlimited content can be accessed on a variety of devices, including the all-new Fire 7 Kids Edition tablet, Fire TVs, Android phones and tablets, and Kindle e-readers. You can even download content for offline viewing. For more info, check out Android Central's review of the service.
Even more Amazon services are discounted right now thanks to the upcoming Prime Day, which means now's the time to try out services like Audible, Kindle Unlimited, and Amazon Prime.
We may earn a commission for purchases using our links. Learn more.