Running out of batteries is a small annoyance that can be a huge pain. Constantly raiding unused remotes, or dealing with a cranky kid that just wants to play with their new batteries-not-included birthday present, or manually operating your TV like it's 1980... none of those are fun situations to deal with.
Right now, you can stock your junk drawer with 48 Anker AAA Batteries for only $11.99 simply by clipping the on-page coupon. You could even opt to Subscribe & Save to get a few more cents off your total cost. These typically sell for around $15, but when it comes to the essentials, it's smart to save whenever you get the chance.
Portable Power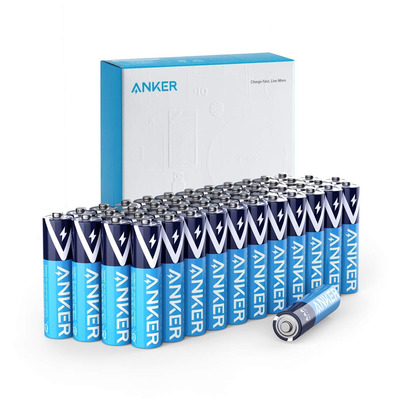 Anker 48-Pack AAA Batteries
Finding out you're out of batteries can result in a costly last-minute purchase. Stock your junk drawer with these essentials and you'll have plenty around.
$11.99 $14.99 $3 off
These long-lasting batteries power small devices for over a year. The PowerLock seal keeps the power inside, and the batteries have a 10-year shelf life so they're even good for storing in case of emergencies. You could also keep them on hand to be prepared for holidays Each battery features adaptive output technology that only delivers the power your devices need, ensuring that they'll last for as long as possible. The reviews are quite positive so far as well.
We may earn a commission for purchases using our links. Learn more.