The newly-released Anker Roav 1000A 12V Jump Starter Pro is on sale for $85.99 as a special introductory deal. The MSRP for this item is $110, and the discount is only around for a limited time.
Better Safe Than Sorry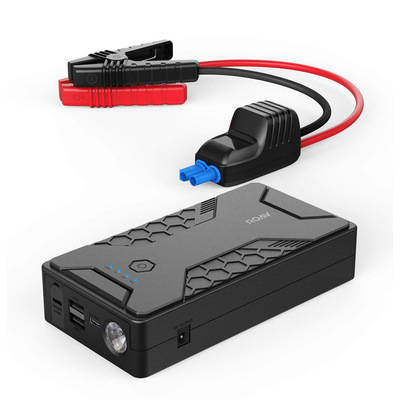 Anker Roav 1000A 12V Jump Starter Pro
This device can charge your phone, jump your car, or signal for help, which is why every vehicle should have one.
$75.99 $109.99 $34 off
Anker's emergency device should be in every glove compartment. It combines an emergency jump starter with an emergency battery charger. If your car dies on you, you won't have to worry about being stranded. You can get up to 20 jump starts from a single charge of this device. Hopefully, you won't need to use them all.
If disaster strikes at night, the device has a built-in high-intensity LED lamp. Plus, there are three USB ports for charging your mobile devices in a pinch with the 12800mAh battery. Anker includes a one-year warranty with your purchase.
We may earn a commission for purchases using our links. Learn more.