The Aura 10-inch HD unlimited cloud storage Digital Photo Frame is down to $249 at Amazon. You can get this deal on several different colors, but note that a few of them have slight shipping delays. Order now and your item will ship as soon as it's available. These prices are about $10 more than the last deal we shared, but that was a few months ago, and there's no telling when the frames will go back on sale once today's discount expires.
Smile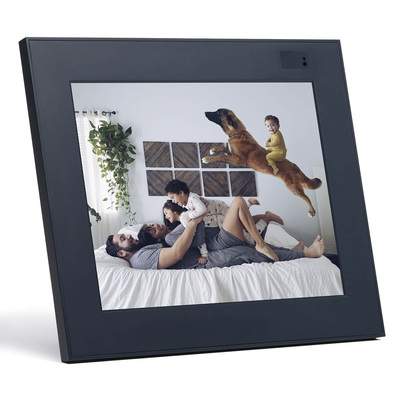 Aura 10-inch HD unlimited cloud storage Digital Photo Frame
You can use an app to upload photos to any frame you know of, which means sharing precious memories miles away without the need for email or social media.
$249.00 $300.00 $51 off
With the Aura app, you can upload photos and instantly share them with the digital photo frame. You can share from an iOS or Android smartphone or tablet or use Alexa and share photos over Wi-Fi. You'll get unlimited cloud storage without the need for a subscription, and that means uploading photos even when you're miles apart. The frame also has sensors that allow it to display your photo at the perfect brightness. Plus, it can go to sleep when the lights go off. The display has a resolution of 2048 x 1536. Users give these 4.6 out of 5 stars, and you can also head to this in-depth review where it received 4.5 out of 5 stars.
We may earn a commission for purchases using our links. Learn more.