Got a baby genius in the house? Give 'em something fun to do with the Osmo Genius Kit for iPad down to just $70. The kit normally sells for $100, and we have only seen it drop this low a couple times before.
Fun and Games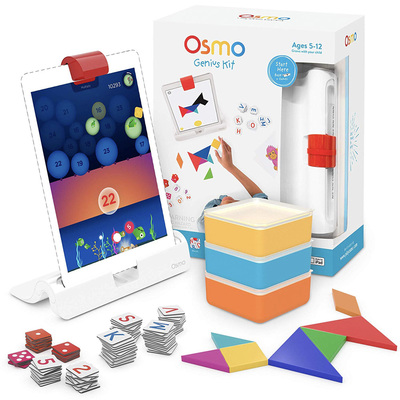 Osmo Genius Kit for iPad
The kit comes with just about everything you need, including game pieces and the award-winning games themselves. But it does not come with an iPad for $70.
$70.00 $100.00 $30 off
An iPad is required to play, but it doesn't come with one. It's compatible with models going all the way back to the iPad 2 and original iPad Air. The kit has five award-winning games that turns core subjects like math and spelling into fun. The games encourage visual thinking, problem solving, and creative drawing. It comes with the Osmo iPad base, game pieces, and stackable storage containers. It's suitable for kids age 5 to 12 and will adjust to their level.
We may earn a commission for purchases using our links. Learn more.