The Ninja Smart Screen 72-ounce blender is down to $69.99 at Best Buy as part of the retailer's deals of the day. The deal is a discount over the blender's regular price, which is closer to $100 or more. You can find the same Ninja blender matching this price over on Amazon where it normally sells for around $110.
Drink up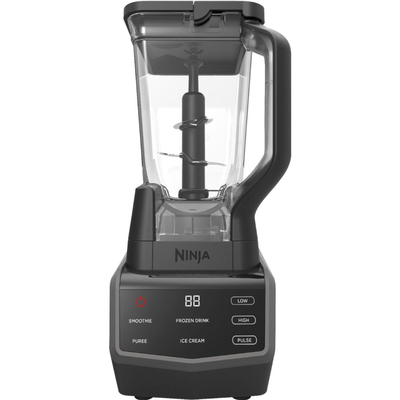 A 72-ounce pitcher lets you make enough to share with everyone. Has four programs, ice crush for chopping up the tough stuff, and a manual mode for more flexibility. Includes a 1000W motor, a recipe book, and a touchscreen display.
$69.99 $100.00 $30 off
So the Ninja blender's large 72-ounce blender is large enough that whatever you're making, you can make enough for everyone. After all, delicious smoothies or frozen adult beverages should be enjoyed by a group. It also has Total Crushing blades, which can turn ice into snow in seconds. Again, good for above mentioned fun-time drinks. The 1000W motor won't let you down in that respect either. Nothing can withstand the power of this blender. Chop up frozen fruits, leafy veggies, and more to get the blend just the way you want it.
The blender also comes with a touchscreen display. It is intuitive and durable and gives you easy access to all the Ninja's pre-set programs. Those options include four Auto-IQ programs as well as a manual mode so you can get your recipe just right. That's especially useful if you want to customize a recipe or do something unique.
You'll also get a recipe book with this purchase that's filled with step-by-step instructions for making some cool drinks.
More Black Friday deals:
We may earn a commission for purchases using our links. Learn more.