TiPb TV 14: iPad 2 rumor boogaloo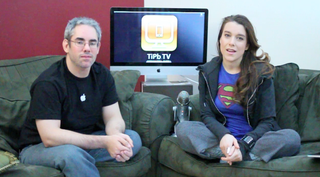 The iPad 2 is almost certainly coming this spring and the rumors just won't stop! Will it or won't it have a Retina Display, will there be a Verizon model or a combo model, will it have a bunch of new ports? And most importantly -- will it be smaller and lighter with less bezel?! Those are the questions we're getting asked the most often these days and they're the topic for today's episode of TiPb TV!
We cover the pros of staying 1x with 1024x768, going for it at 2x with 2048x1536 and the cons of trying to do anything in between. We wonder if that new Qualcomm GSM/CDMA chipset could join a super sweet Apple A5 processor inside iPad 2. We talk about Apple taking their Camera Kit and VGA adapter and whether they'd ever really build them into SD card, USB and MiniDisplay ports that some users may just never use.
And then I tell Rene he's wrong about there being no changes coming to the iPad bezel. (Apple better back me up on that!)
Check out the video above and then let us know what you want from Apple in iPad 2 -- and what you absolutely don't want!
Get more iMore in your inbox!
Our news, reviews, opinions, and easy to follow guides can turn any iPhone owner into an Apple aficionado
Senior Editor at iMore and a practicing therapist specializing in stress and anxiety. She speaks everywhere from conferences to corporations, co-host of Vector and Isometric podcasts, follow her on Twitter @Georgia_Dow and check out her series at anxiety-videos.com.