Tuesday's best deals: a smartwatch, a robot vacuum, a portable power bank, and more!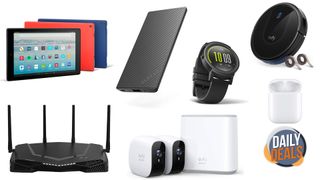 (Image credit: Thrifter)
Every day there are a bunch of great deals out there, but there are also a lot of really bad ones. We filter out all of the ones you don't need to see and bring you just the absolute best in this daily roundup to save you time (as well as money).
Ticwatch E smartwatch
It runs Wear OS 2.0, which means that you'll have quick and easy access to your favorite apps and watch faces. You can do things like request an Uber, explore your neighborhood, and so much more right from your wrist.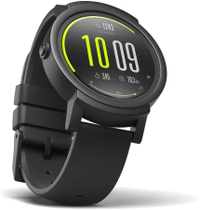 (opens in new tab)
You can track your fitness, get notifications for alerts on your phone, use Google Assistant, and much more right from your wrist using this smartwatch. It has a 1.4-inch display, and is actually compatible with iOS and Android.
$99.99 $160 $60 off
Eufy RoboVac 30 robot vacuum
You only have so many hours in the day and so many years to live. Stop wasting them all with... cleaning. Get a robot to do it for you! It's the future! It comes with boundary strips so you can not only tell it where to go but also where not to go.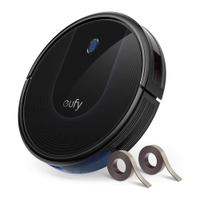 (opens in new tab)
Let this robotic vacuum take care of cleaning up for a change! It can run for up to 100 minutes at a time and then heads back to its charging station automatically so you never come home to find it dead in the middle of a dirty floor.
$199.99 $270 $70 off
Anker portable battery charger
Anker always protects its gear with an 18-month warranty. So you can feel secure knowing this power bank is going to last a long time. Plus, it's sleek and slim. You'll hardly notice you're carrying it until you need it. And then you'll be super glad you have it.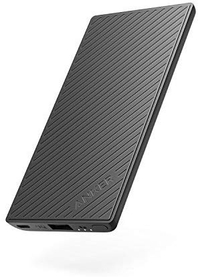 (opens in new tab)
This slim power bank offers high-speed charging capability along with a single USB-A port that can help keep your phone charged while you're traveling or away from a power outlet. Clip its on-page coupon to score today's low price.
$15.99 $30 $14 off
Apple AirPods wireless charging case
This case works with the 1st generation AirPods and gives you a way to charge using Qi wireless charging accessories. Just put your AirPods in, drop the case on a pad or stand, and let them go. Easy peasy and you save $14 in the process.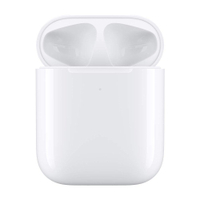 (opens in new tab)
If you don't want to upgrade to the 2nd-gen AirPods or the AirPods Pro, but would like to be able to use your wireless charger to juice your current AirPods, this device is for you. At today's price, it's down to a new all-time low at Amazon.
$64.99 $79 $14 off
Eufy EufyCam E 2-camera security kit
This 100% wire-free camera system is IP65 weatherproof-rated and has an internal battery that can last for a full year on a single charge (or three years in standby mode). One of the biggest concerns with getting a wireless security camera is whether or not the battery's going to let you down when you need it most, but this one definitely won't.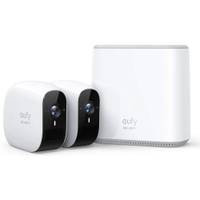 (opens in new tab)
These cameras last for a year on a single charge and 100% wire free. They record in 1080p resolution. Other features include night vision, several different mounts, and an included microSD card for saving video.
$254.99 $320 $65 off
Amazon refurb Fire HD 10 tablets
You can use these cameras inside your home or outside. They offer two-way audio so you can hear and talk to whomever is on the other side of the camera right from your phone, anywhere in the world. Blink continues to add new features via software updates in the app, like the ability to schedule the arming and disarming of the cameras, the ability to configure cameras individually for notification preferences, and more.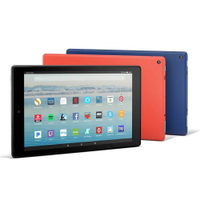 (opens in new tab)
Buying refurbished is always a good way to save, especially during a sale! Right now, Amazon's offering an extra $20 off the certified refurbished Fire HD 10 tablet for a full savings of $50! It comes with a full warranty and is basically like new.
$99.99 $150 $50 off
Netgear networking gear
All of this gear is refurbished and comes with a 90-day warranty. Some of them are already selling out, and it's a good bet many of these prices won't last through the end of the day. You'll want to upgrade now if you can. Don't miss the opportunity.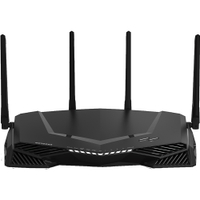 (opens in new tab)
You can get a refurbished gaming router for as low as $176.99 or just extend the range of your current Wi-Fi network for $26.99. All the refurbs come with a 90-day warranty. Many will sell out before the day ends so act fast.
Various Prices
(opens in new tab)
Listen up

Find time for books again with this free 30-day Audible trial and three free audiobooks. Fall in love with books in a new way; an Audible membership earns you 1 credit each month good for any audiobook you want, as well as the choice of two Audible Originals from a hand-picked selection.
(opens in new tab)
Away from prying eyes

Browse anonymously, securely, and with no geographic barriers using NordVPN. It works great on iOS, Android, macOS and Windows, and you can use it on an six devices at once. For a limited time you can snag a subscription at only $3.49 per month — a 70% discount.
(opens in new tab)
Read all about it

Kindle Unlimited gives members access to over a million titles to read at their leisure, and for a limited time, you can score two months of access for free. Unlike previous deals, you don't have to be a Prime member to take advantage of this offer.